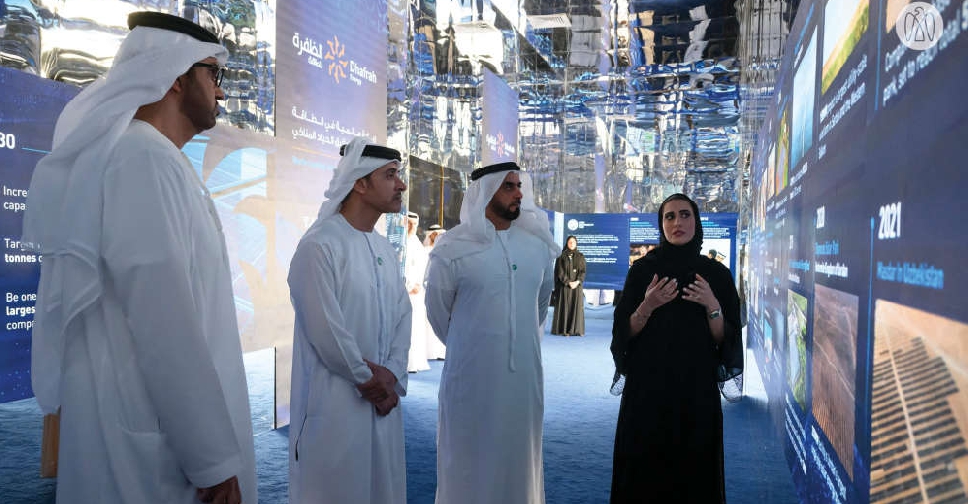 One of the world's largest single-site solar power plants has opened in Abu Dhabi ahead of the UAE hosting the UN climate change conference, COP28.
The 2GW Al Dhafra Solar PV project was inaugurated by His Highness Sheikh Hazza bin Zayed Al Nahyan, Deputy Ruler of Abu Dhabi, in the presence of His Highness Lieutenant General Sheikh Saif bin Zayed Al Nahyan, Deputy Prime Minister and Minister of Interior.
Located 35 km from Abu Dhabi City, the solar plant was built in a single phase and generates enough electricity to power almost 200,000 homes, displacing 2.4 million tonnes of carbon emissions every year.
The facility spans more than 20 square kilometres of desert and created 4,500 jobs during the peak of the construction phase.
It uses almost 4 million solar panels that deploy innovative bi-facial technology, ensuring sunlight is captured on both sides of the panels to maximise yield.
Al Dhafra Solar PV, planned and procured by Emirates Water and Electricity Company (EWEC), has broken records in terms of cost for utility-scale solar projects.
Initially the project led to one of the most competitive tariffs for solar power set at 4.97 fils/kWh, which upon financial close, was further improved to 4.85 fils/kWh.
"As the UAE prepares to host COP28, this pioneering project reflects the country's ongoing commitment to raising its share of clean energy, reducing its carbon emissions and supporting the global efforts on climate action," said Sheikh Hazza.
Abu Dhabi National Energy Company (TAQA) owns 40 per cent of the project, Masdar owns 20 per cent while the remaining partners, EDF Renewables and Jinko Power, own a 20 per cent stake each.
The plant will supply power to the procurer EWEC – following the Power Purchase Agreement (PPA) signed in 2020 - and will raise Abu Dhabi's solar power production capacity to 3.2GW.
Read more: https://t.co/DOoh6W0k83 pic.twitter.com/Lp6xNG6Ehm

— مكتب أبوظبي الإعلامي (@ADMediaOffice) November 16, 2023
هزاع بن زايد، بحضور سيف بن زايد، يدشِّن مشروع محطة الظفرة للطاقة الشمسية الكهروضوئية، أكبر محطة في العالم لإنتاج الكهرباء من الطاقة الشمسية ضمن موقع واحد. المشروع يتضمَّن ما يقارب 4 ملايين لوح شمسي لتوليد طاقة كهربائية نظيفة وخالية من الانبعاثات الكربونية في دولة الإمارات. pic.twitter.com/sWaS6wGfWS

— مكتب أبوظبي الإعلامي (@ADMediaOffice) November 16, 2023