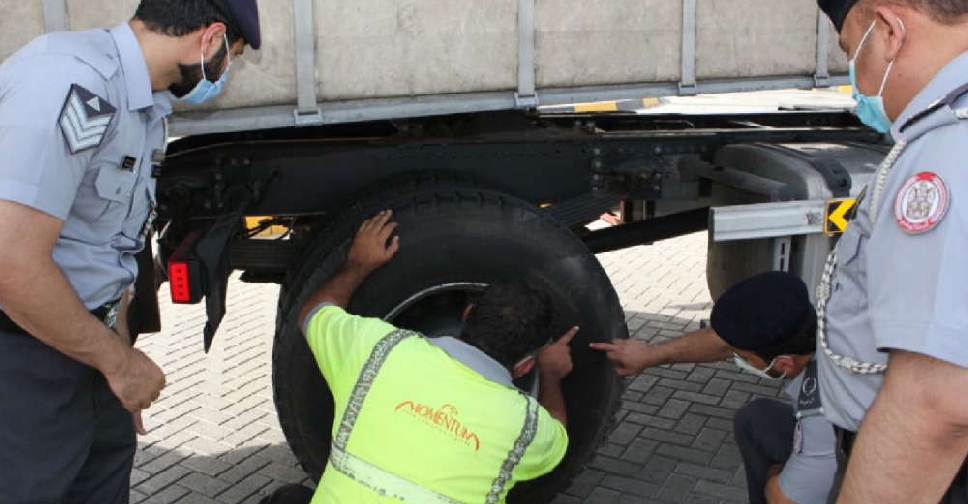 Twitter/(@ADPoliceHQ)
Abu Dhabi Police has concluded its 'Safe Traffic Summer' campaign.
According to the capital's police force, the initiative focused on prevention efforts and raising awareness levels among motorists to reduce the number of accidents on the roads.
Throughout the campaign, officials educated truck and lorry drivers about the dangers of operating a vehicle with worn-out tires.
They even urged motorists to check the validity of new tires before purchasing them as a preventive measure to avoid traffic accidents caused by faulty parts.
Awareness programs within the initiative were also delivered in various languages to reach wider audiences.
Abu Dhabi Police reiterated that driving a vehicle with unfit tires will result in a AED 500 fine, 4 traffic points, and the impoundment of the vehicle for a week.
#أخبارنا | #شرطة_أبوظبي تختتم فعاليات حملة "صيف مروري آمن"

التفاصيل:https://t.co/opNd2lvB6x#صيف_مروري_آمن#SafeSummeronRoads pic.twitter.com/TWcaK3m0DY

— شرطة أبوظبي (@ADPoliceHQ) September 1, 2021