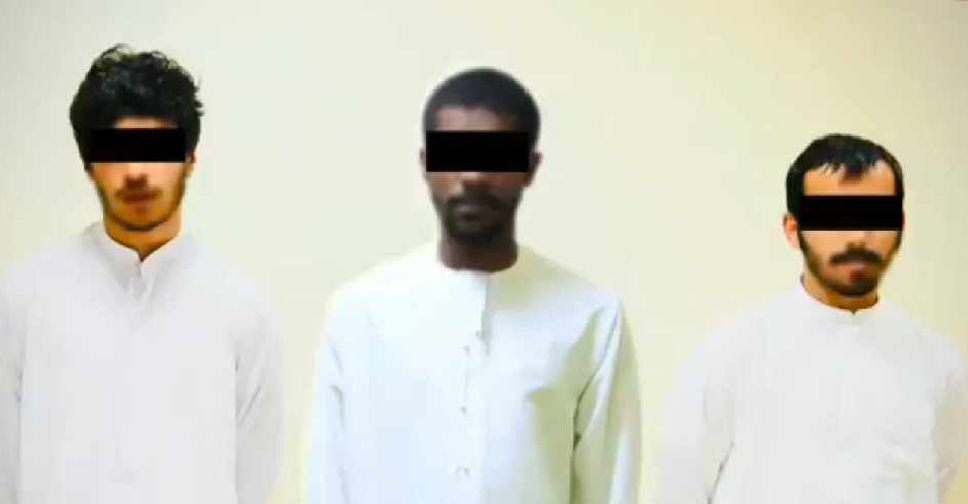 Abu Dhabi Police
Three men have been caught in Abu Dhabi after their dangerous driving stunts were caught on surveillance cameras.
Officials said CCTV footage showed the drivers racing on highways and internal roads in Al Ain late at night or early mornings, while a group watched the stunts.
The drivers have been referred to the Public Prosecution for further action.
Major General Ahmed Saif bin Zaitoun Al Muhairi, Director of the Central Operations Sector at Abu Dhabi Police, said strict action will be taken against those caught disregarding road safety rules and endangering the lives of others and their own.
He added that violators will be caught, their vehicles seized and legal action taken against them for "intimidating other road users and threatening their safety".
The officer reminded the public that indulging in road races or parades, hosting watch parties, or recording and publishing footage on social media is illegal.
A penalty of AED 2,000 in fines, 23 black points and 60-day vehicle impoundment awaits violators.
#أخبارنا | #شرطة_أبوظبي تضبط مستهترين لسلوكهم الطائش والقيادة بطريقة متهورة "فجريات"https://t.co/YTCMCBQ9sZ pic.twitter.com/JLxv2vTSBO

— شرطة أبوظبي (@ADPoliceHQ) April 22, 2021