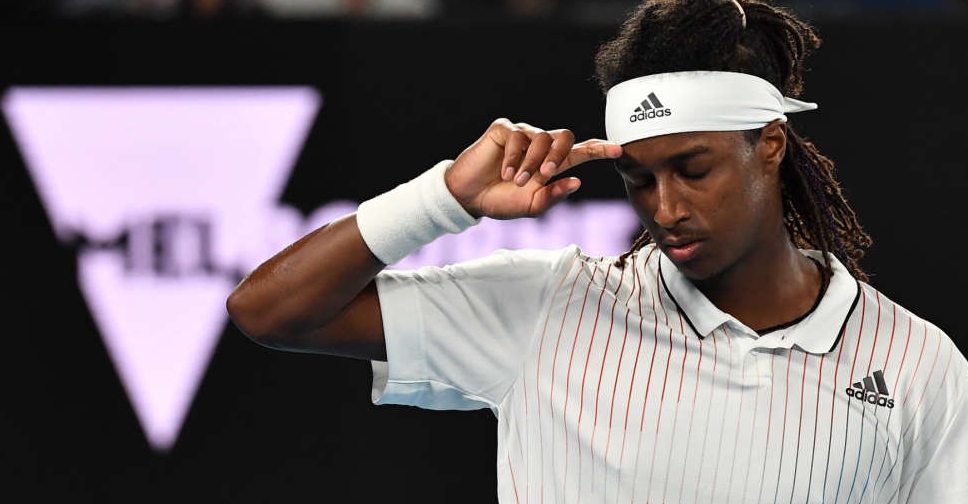 Mikael Ymer has been disqualified from the Lyon Open after he smashed his racket on the umpire's chair following an argument over a line call.
Swede Ymer was playing Frenchman Arthur Fils in the last 16 of the ATP 250 event when the 24-year-old argued with the umpire over a return and pointed to a mark on the clay to make his case.
The umpire said he saw the ball bounce on the line but Ymer, ranked number 53 in the world, was furious that he did not come down from his chair to get a closer look.
"Why are you not checking the mark?" Ymer asked. "Are you telling me you're not even going to come down and check the mark?
"I've never witnessed that a ref says, 'I'm not going to go down and check the mark.' It doesn't happen."
Ymer continued playing but after Fils broke to lead 6-5 in the opening set the Swede lost his cool and smashed his racket twice on the side of the umpire's chair, breaking it and tossing the handle on the court.
With the crowd jeering loudly the umpire discussed the matter with a tournament official, who informed Ymer he had been disqualified.
The Swede accepted the decision and congratulated Fils, who moved into the quarter-finals where he will face top seed Felix Auger-Aliassime.