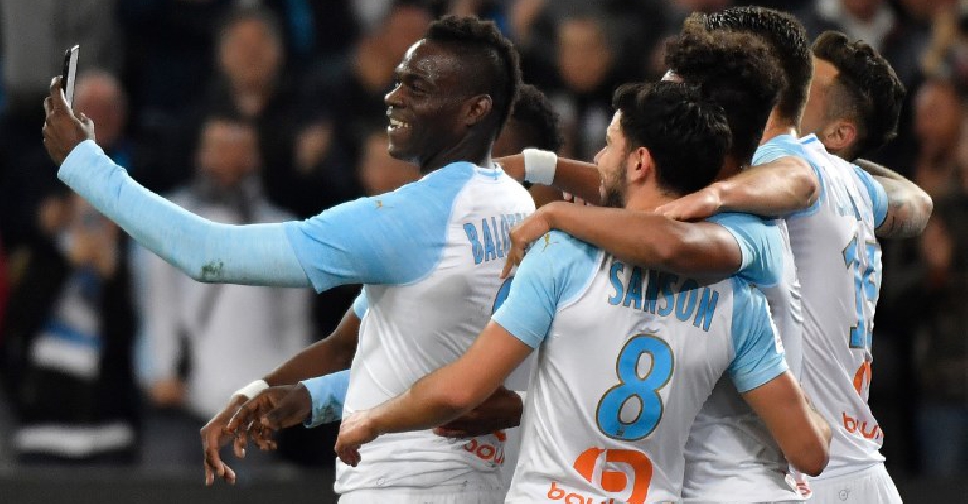 GERARD JULIEN / AFP
Controversial Italian striker Mario Balotelli is back again with his antics.
This time he's hit the headlines for taking his on-field goal celebrations to a new level after scoring with a brilliant overhead kick.
The Marseille striker collected his phone from a cameraman before filming the celebrations with team-mates and uploading them to his Instagram story.
Marseille went on to beat Saint-Etienne 2-0 in the French top-flight game, with Florian Thauvin also scoring a penalty.