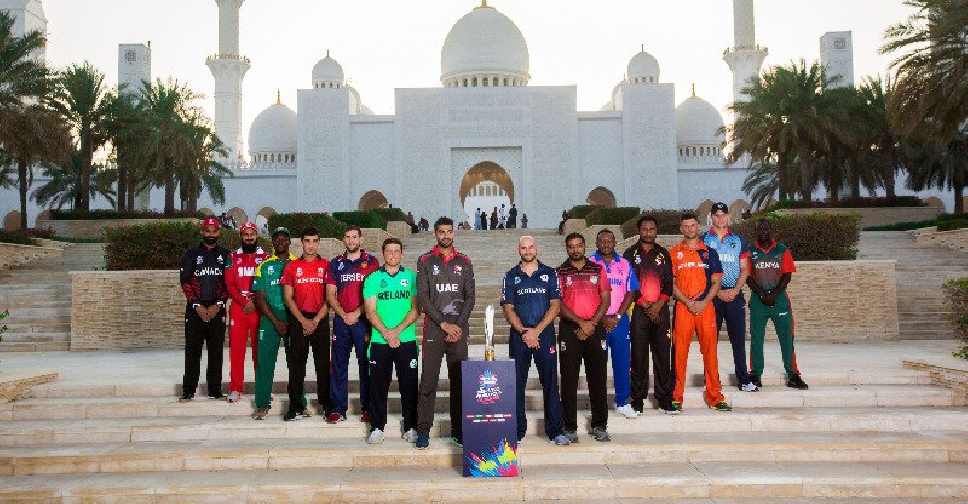 @ICC/ Twitter
The ICC men's Twenty20 World Cup qualifiers kicked off in the UAE on Friday.
There are 14 teams split into two groups, vying for the six spots up for grabs at next year's T20 World Cup in Australia.
Scotland are facing Singapore in the opening Group A game in Dubai, while the UAE will take on Oman in Abu Dhabi at 7:30 pm.
Hong Kong vs Ireland (Abu Dhabi, 2:10 pm) and Kenya vs Netherlands (Dubai 2:10 pm) are the other games scheduled for Friday.
The tournament will run until November 2 in Dubai and Abu Dhabi.
Group A: Scotland, Netherlands, Papua New Guinea, Namibia, Singapore, Kenya, Bermuda.
Group B: UAE, Ireland, Oman, Hong Kong, Canada, Jersey, Nigeria.