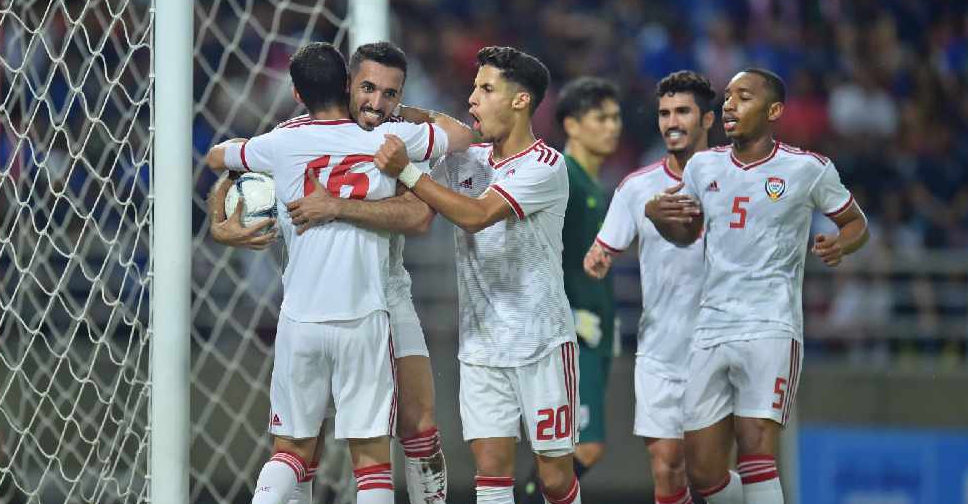 WAM
The UAE Football Association (UAEFA) has officially filed a request to the Asian Football Confederation (AFC) to host the remaining matches of the joint qualifiers for the 2022 World Cup and 2023 Asian Cup.
The games are for Group G, which includes the UAE, Vietnam, Thailand, Malaysia and Indonesia.
The matches are scheduled to be held from June 3-15, after the AFC recently postponed the games scheduled for late March due to unstable health conditions in the Asian continent.
UAEFA Secretary-General, Mohammed bin Hazam, said, "The UAE candidacy file meets all the standards, conditions and requirements set by the continental federation, including stadiums, residences, referees and officials of the AFC, in addition to a high-quality health protocol that guarantees everyone's safety."
He added that the UAEFA identified the Zabeel (Al Wasl) and Al Maktoum (Al Nasr) stadiums to host the matches, while hotels and training venues have been carefully selected.
The Secretary-General noted that the UAEFA has coordinated with the competent authorities in the country about hosting qualifying matches, which, he said, are of great importance to the UAE national team, who "aspire to win all matches to ensure passage to the second and decisive stage of the qualifiers."