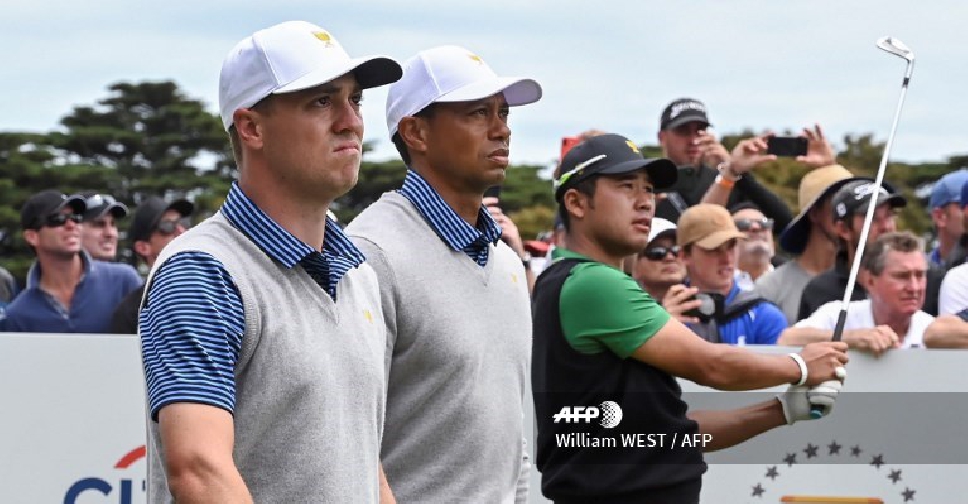 Day 2 of the Presidents Cup saw the US rally to keep them within 3 points of the International team.
The latter led 4-1 overnight, and were in front in all five matches at Royal Melbourne.
They were 5-1 up after the first day.
US captain Tiger Woods had picked himself as a wild card for the team.
He and Justin Thomas won a second match of the competition.
The final match was halved to leave the score at 6½-3½.