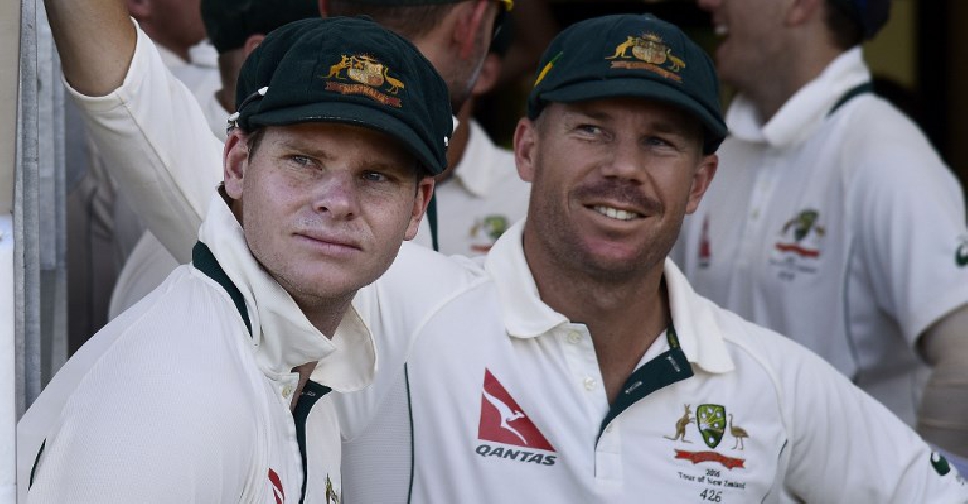 MARTY MELVILLE / AFP
Steve Smith and David Warner's year in exile from international cricket is now over.
The pair are once again free to represent Australia as their one year suspension for ball-tampering has now ended.
Smith and Warner were punished for their part in the scandal during last year's Test against South Africa in Cape Town, in which they were found to have plotted during a lunch break to have junior player Cameron Bancroft illegally tamper with the ball.
Bancroft was banned for nine months, while Warner was also barred from ever holding a leadership role in the national side and Smith has another 12-months to go before he can be reconsidered for a position as captain or vice-captain.
Their return comes ahead of a busy summer which includes the World Cup and Australia's Ashes series with England, although it remains to be seen whether they'll be called up by the selectors.