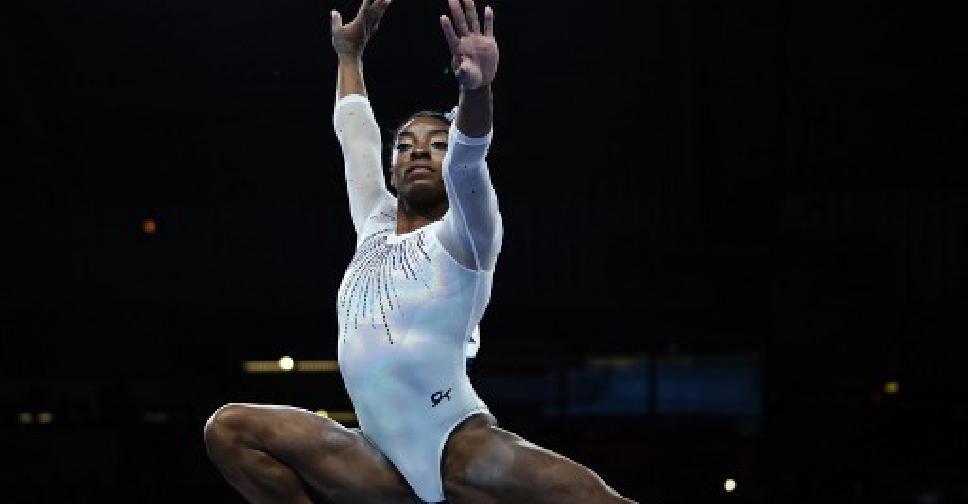 LIONEL BONAVENTURE / AFP
Simone Biles has won another gold medal.
The 22-year-old American, who earlier this week broke the record for World Gymnastics Championships medals won by a female athlete, scored 58.999 in Stuttgart to win gold by a margin of 2.1 marks.
The victory is her 16th world title and takes her one medal away from equalling Vitaly Scherbo's all-time record of 23 world medals.