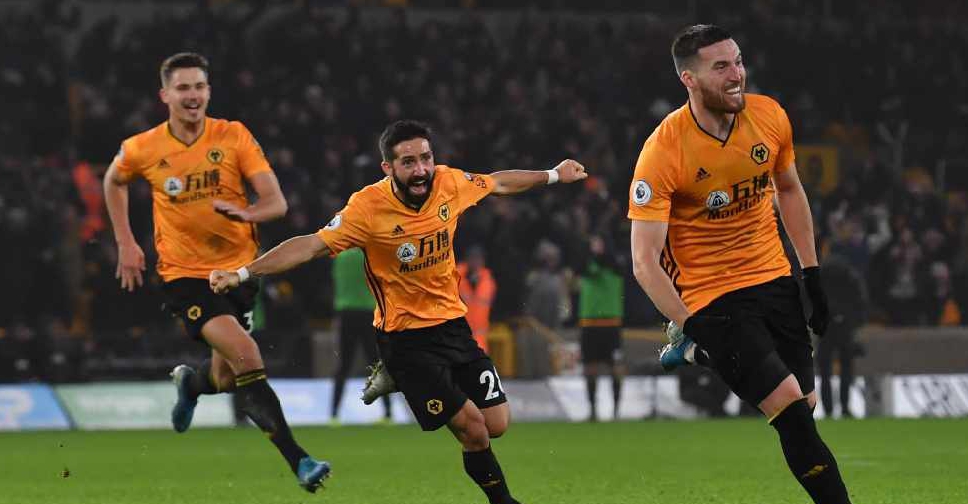 PAUL ELLIS / AFP
Wolves fought back from two goals down to beat 10-man Manchester City 3-2 in a spectacular game on Friday.
Despite losing goalkeeper Ederson to a red card after 12 minutes, City secured a 2-0 lead through two Raheem Sterling goals.
But Adama Traore drafted the comeback for the Wolves with a stunner from 25 yards. Raul Jimenez stepped up the pace at the 82nd minute, with Matt Doherty following it up with a winner.
"It was a good night, a very good night. The game was fantastic. Everything changes with City with one men less but it was very good," said Wolves boss Nuno Espirito Santo.
This lends a blow to City's hopes of a third consecutive Premier League title, pushing them in third place and 14 points behind Premier League leaders Liverpool.