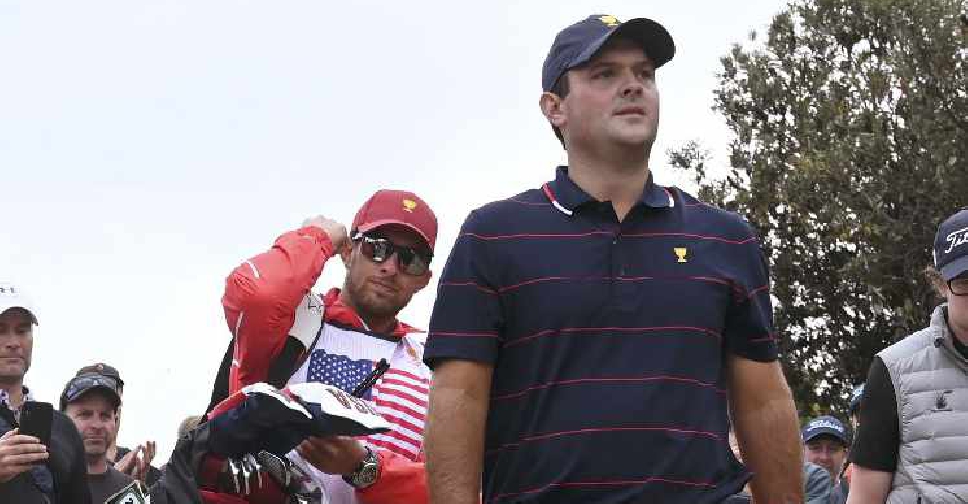 WILLIAM WEST / AFPWILLIAM WEST / AFP
Patrick Reed's caddie has been banned from the Presidents Cup in Melbourne after getting into a fistfight with a fan.
Kessler Karain - also Reed's brother-in-law - "shoved" a fan who verbally abused his player after Saturday's morning session at Royal Melbourne.
In a statement, the PGA Tour said "Karain will not return to caddie for Sunday's final-round singles matches" after an "incident took place on Saturday".
Reed later issued a statement saying he respects the tour's decision.
The American's coach Josh Gregory is expected to step in to carry his bag for the final day.