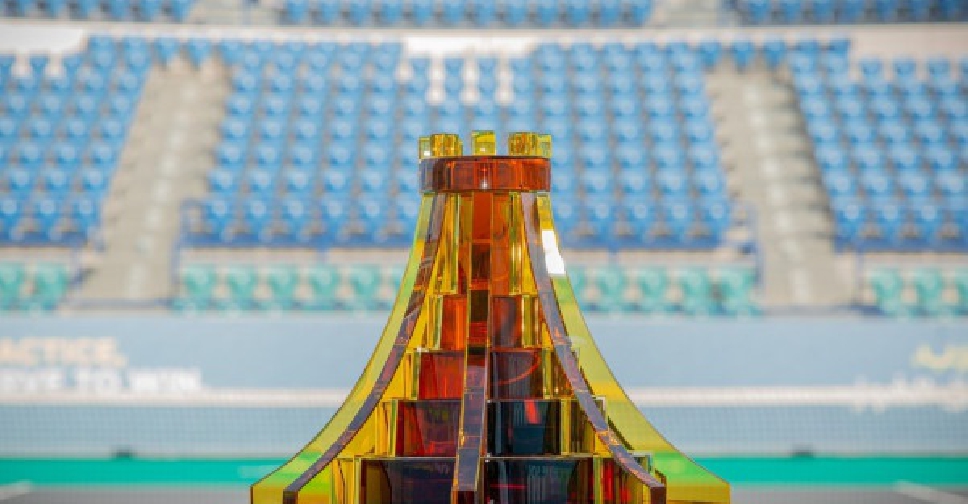 WAM
A new official trophy for the 12th edition of the Mubadala World Tennis Championship has been unveiled, and it is a special tribute to the best of Abu Dhabi.
The iconic design by local artist Ashwaq Abdulla represents the Volcano Fountain, one of Abu Dhabi's iconic landmarks.
It took two months to make and will be on display at the International Tennis Centre throughout the three-day championship.
The Volcano Fountain in the capital was built in the 1980s as a symbol of co-existence, unity and tolerance.
There's just four days to go before the region's most prestigious tennis tournament kicks off at the International Tennis Centre, Zayed Sports City.