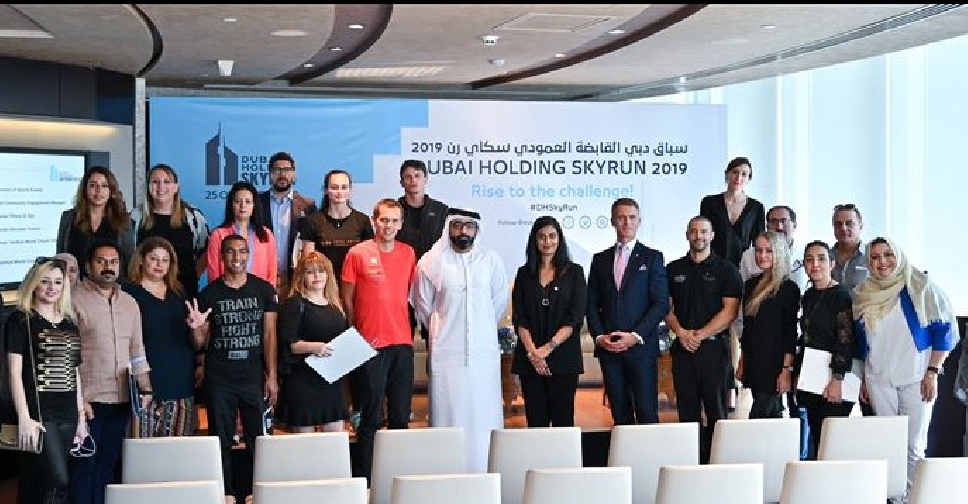 Dubai Media Office
World's top-ranked vertical runners Piotr Lobodzinski and Suzanne Walsham smashed standing records at Dubai Holding Skyrun on Friday.
Lobodzinski beat his own record by conquering 52 floors of the iconic Jumeirah Emirates Towers (JET) in 6 minutes and 55 seconds, while Walsham improved her previous title to complete the 16th edition of the race in 8 minutes and 3 seconds.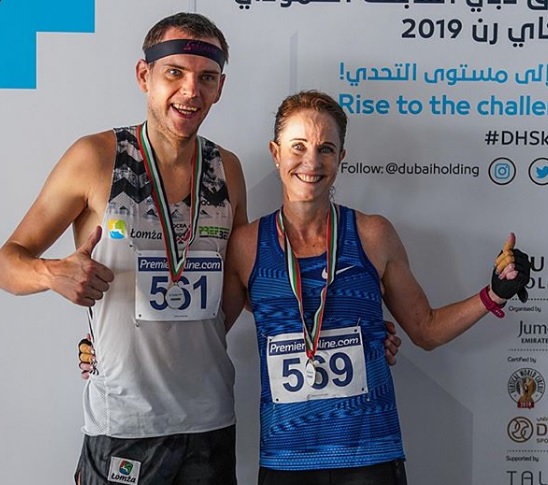 Italy's Giovanni Potenza also set a new record in the race's history by completing the race three times consecutively. His first lap was completed in 12 minutes and 19 seconds, his second in 13 minutes and 32 seconds and his last in 13 minutes and 10 seconds.
That's not all, around 500 fitness enthusiasts also set a new record for the number of participants in the race history of the Dubai Holding SkyRun. The runners, spanning 53 nationalities and aged between 16 and 77 years, conquered 1,334 steps of the JET.
"We are proud to witness the most successful edition of this long-standing race in terms of results achieved by the runners, the number of participants; male, female, locally and internationally, the results put Dubai on the global map of such races," said Amit Kaushal, Group Chief Executive Officer at Dubai Holding.
The race - the only official vertical run in the Middle East, is the world's 5th highest skyscraper race. It's done in partnership with Dubai Sports Council (DSC), International SkyRunning Federation, Vertical World Circuit, Jumeirah Group and Talise Fitness.