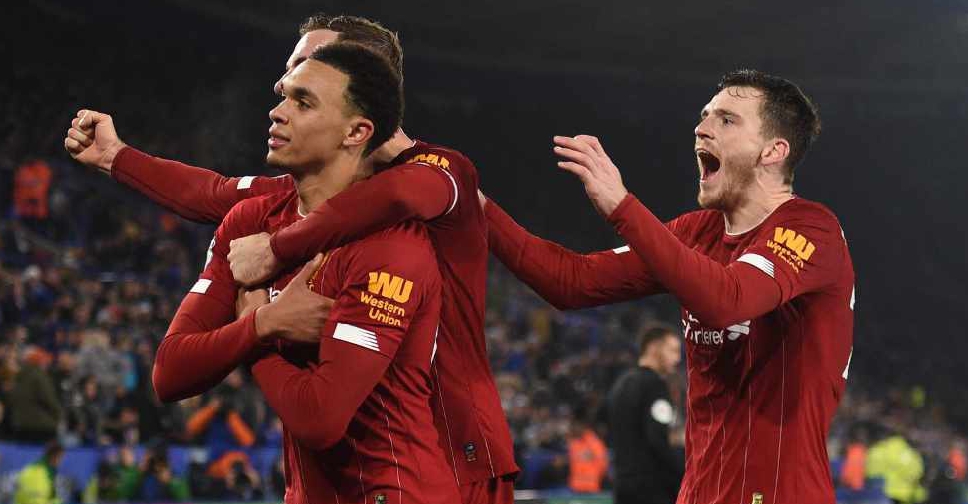 OLI SCARFF / AFP
Liverpool has secured a stunning 13-point lead in the Premier League title race after they crushed Leicester 4-0 at The King Power Stadium.
Roberto Firmino scored twice, James Milner secured a penalty and Trent Alexander-Arnold rounded off the scoring himself.
Jurgen Klopp's side, however, isn't talking about the title just yet.
"We don't feel it, we don't think about it, we didn't mention it once before the game because it's just not interesting," he said.
"We know the story – that never before in the history of British football has a team had a bigger lead and lost that lead. But that sounds, in my ear, negative. So why should we think about something like that?
"We are just focused on the next games."
The team will face eighth-place Wolves on Saturday.