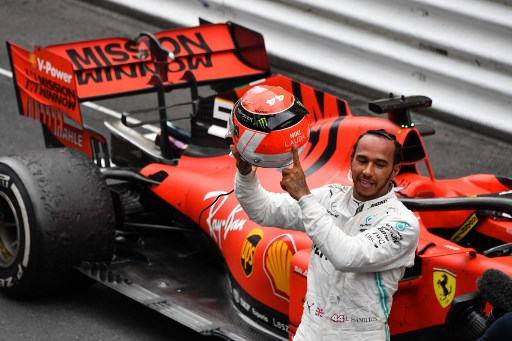 Lewis Hamilton wins the 2019 Abu Dhabi Grand Prix [Supplied]
Mercedes driver Lewis Hamilton won the 2019 Abu Dhabi Grand Prix on Sunday.
The British Formula 1 racing driver started first in the final race of the Formula One season - the Abu Dhabi Grand Prix (GP) - after a dominating performance in Saturday's qualifying race.
Red Bull's Max Verstappen finished second while Ferrari driver Charles Leclerc came third.

The 34-year-old Englishman, who wrapped up his sixth Formula One drivers' title earlier this month at the United States Grand Prix, added to his record haul of pole positions by clinching the top spot on the grid for the 88th time.