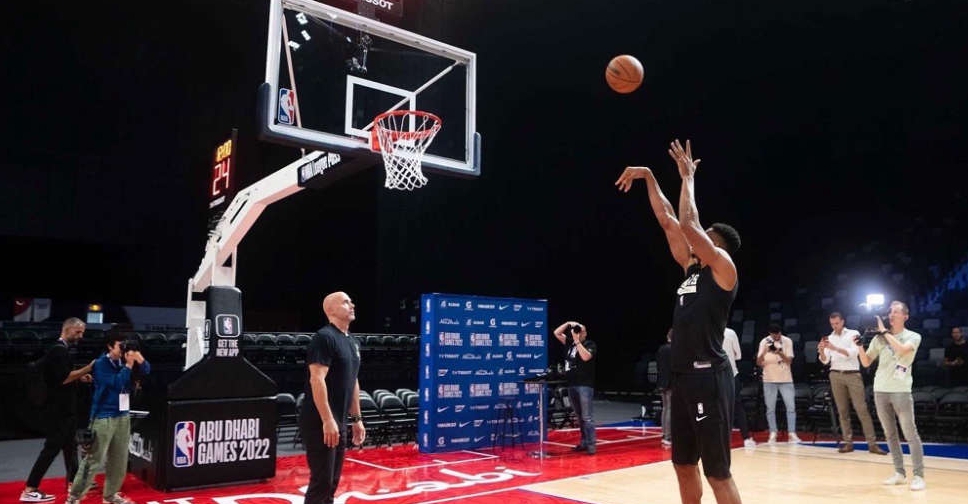 @InAbuDhabi/ Twitter
The first-ever NBA pre-season games in the region will be played in Abu Dhabi on Thursday with the 2021 champions Milwaukee Bucks taking on the Atlanta Hawks at the Etihad Arena.
The two teams will also play another matchup on Saturday.
The event's ambassador and four-time NBA champion Shaquille O'Neal told ARN News that the league's foray into Abu Dhabi will be great for the sport of basketball.
He added that bringing big name players to the region will spark children's interest in the sport and help nurture a generation of future talent.
In his capacity as ambassador, O'Neal will attend the NBA Abu Dhabi Games 2022, participate in youth development programming and interact with local fans during the week of the games.
He will also appear at the NBA District - a first-of-its-kind interactive fan event at Manarat Al Saadiyat.
The NBA Abu Dhabi Games 2022 are part of a groundbreaking multi-year partnership between the NBA and Abu Dhabi's Department of Culture and Tourism.
Don't forget to keep these entry reminders in mind before you dribble in for NBA Abu Dhabi at #EtihadArena this 6th and 8th of October 🏀@inabudhabi @yasisland @nba @nbaarabic @Bucks @ATLHAWKS @NBAEurope#RediscoverEntertainment #RediscoverAD #Entertainment pic.twitter.com/m73L1PfEgP

— Etihad Arena (@etihadarena_ae) October 6, 2022