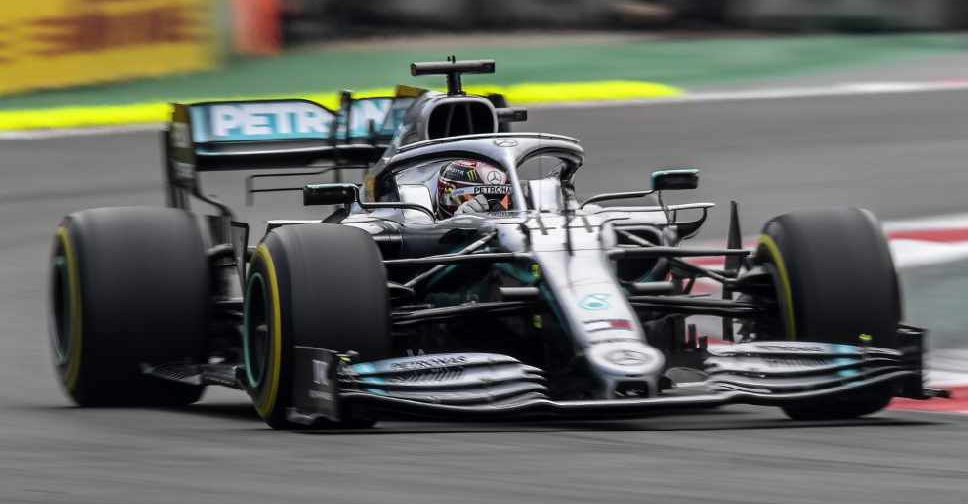 PEDRO PARDO / AFP
Lewis Hamilton could be crowned Formula One champion for the sixth time in his career on Sunday.
To clinch the championship, the Mercedes driver needs to beat his teammate Valtteri Bottas by at least 14 points at the Mexico Grand Prix.
Hamilton starts third on the grid and Bottas is sixth, while Ferrari's Charles Leclerc is in pole position.
Red Bull's Max Verstappen was fastest in qualifying, but he was handed a three-place grid penalty for failing to slow down for yellow caution flags after a crash by Bottas.