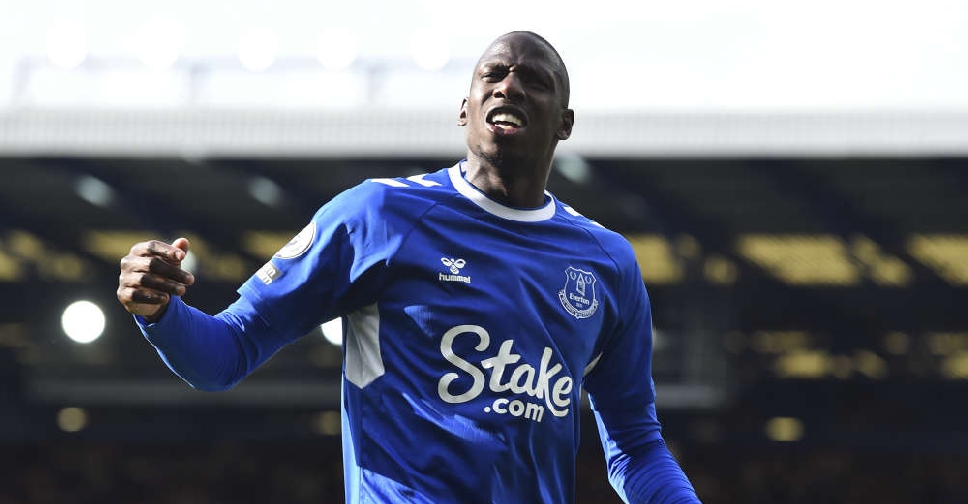 AFP
Everton emerged from a nerve-shredding afternoon with their Premier League status intact thanks to a 1-0 victory over Bournemouth at Goodison Park as Leicester City and Leeds United were relegated in a dramatic season finale on Sunday.
The Merseyside club's 69-year stay in the top flight was in peril at halftime as they were drawing 0-0 and 2016 champions Leicester were ahead against West Ham United.
That combination of results meant Everton were in the relegation zone but Abdoulaye Doucoure's stunning 57th minute right-foot strike from outside the area earned Everton the victory they required.
With Leicester winning 2-1 and that game over, Everton fans then had to bite their fingernails, pray, or just simply not watch the 10 minutes of stoppage time which included a superb save by Everton goalkeeper Jordan Pickford.
The final whistle prompted a pitch invasion with smoke from blue flares drifting across the old stadium that will host top-flight football again after another Everton escape.
Leeds, the other club in the last-day relegation drama, went down with a whimper as they were hammered 4-1 at home by Tottenham Hotspur for whom Harry Kane scored twice.
Everton ended in 17th place on 36 points after 38 games, with Leicester in 18th on 34 and Leeds on 31.
Southampton, who were already relegated, finished bottom with 25 points although their farewell was a memorable one as they drew 4-4 at home to fifth-placed Liverpool.