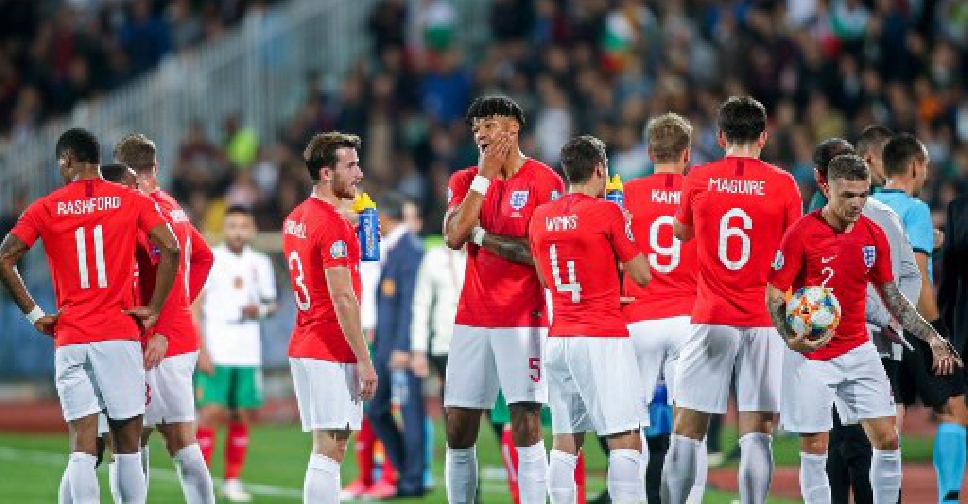 STRINGER / AFP
England are on the cusp of qualifying for Euro 2020 after thrashing Bulgaria.
However, the 6-0 victory in Sofia was overshadowed by racist chants and gestures from the crowd.
Referees twice stopped the game and even threatened to abandon the match.
Elsewhere, Portugal lost their qualifier to Ukraine 2-1.
Cristiano Ronaldo, however, reached a career landmark, scoring his 700th career goal.
The result confirms Ukraine's spot at Euro 2020.