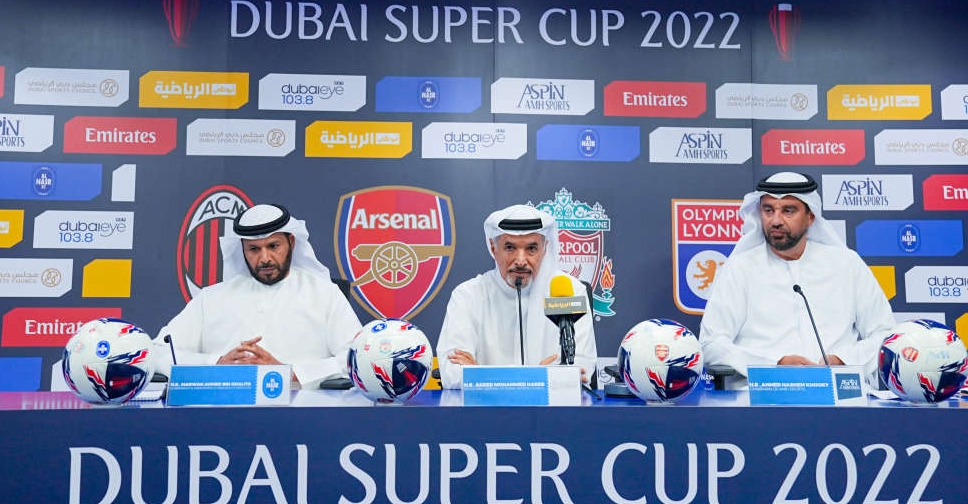 Dubai is set to host a football tournament involving European giants Liverpool, Arsenal, AC Milan and Lyon.
The Dubai Super Cup competition kicks off next month and features four matches, all of which will be played at Al Nasr Club's Al Maktoum Stadium.
December 8 sees Premier League leaders Arsenal meet Lyon with the French side taking on Liverpool three days later.
Arsenal will then take on AC Milan on December 13 before the Italians meet Liverpool in a repeat of the famous 2005 Champions League Final on December 16.
These matches are to be held on the off days of the World Cup, and they are officially sanctioned by FIFA, UEFA and the Asian Football Federation.
AMH Sports announces the establishment & launch of the 'Dubai Super Cup 2022', organized in cooperation with @DubaiSC. The tournament matches will be held at Al Maktoum Stadium in @ALNasrSC between the 8th and 16th of December 2022.https://t.co/ppEcJb3AyS pic.twitter.com/KXjGd7jCPV

— Dubai Media Office (@DXBMediaOffice) November 15, 2022