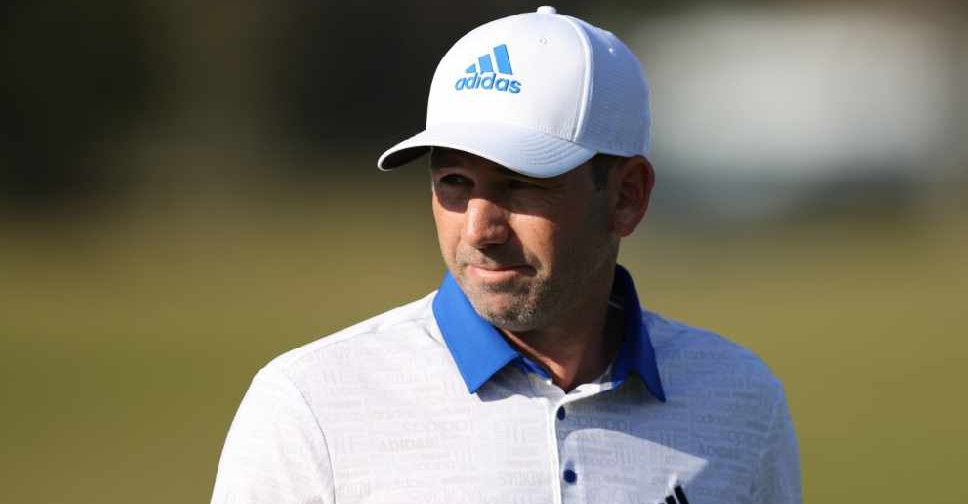 Sergio Garcia File Photo
Twenty-six European Tour players who competed in the rebel LIV Series without permission were on handed fines of up to $125,000 (AED 495,000) on Thursday, officials said.
The minimum fine was $15,000 (AED 55,000) while bans of up to eight events were also handed out.
The sanctions come in the wake of an arbitration hearing which ruled that players had committed "serious breaches" of the DP World Tour (European Tour) code of behaviour.
"In total, 26 players were today informed individually of the sanctions applicable to them based on the specific conflicting tournaments they each played in, as a DP World Tour member, without being granted a release," said a DP World Tour statement.
"These sanctions include fines and, where appropriate, tournament suspensions."
In April, the Tour won a legal battle after 12 players appealed against punishments for taking part in the inaugural LIV event last year.
Ryder Cup stars Lee Westwood, Ian Poulter and Sergio Garcia resigned their membership of the DP World Tour, with all but Garcia having paid the fine.
Europe will now be without three of its biggest Ryder Cup stars when the event gets underway in September.
Spain's Garcia holds the record of 28.5 points, while Westwood has competed in 11 Ryder Cups, a European record he shares with Nick Faldo.
Poulter is best known for his Ryder Cup exploits, notably inspiring Europe's remarkable comeback in the Miracle at Medinah in 2012.