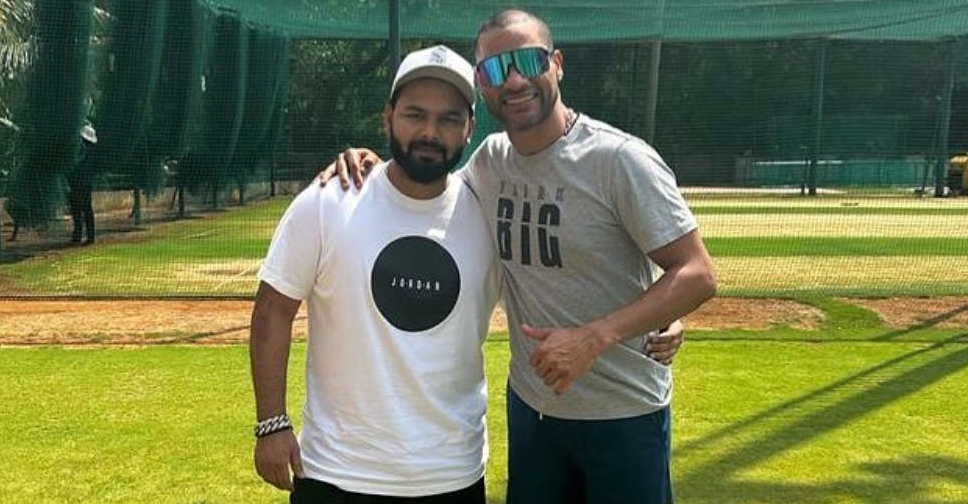 Instagram
Indian cricketer Shikhar Dhawan has delighted fans by sharing a picture on Instagram alongside fellow player Rishabh Pant at the National Cricket Academy (NCA) in Bengaluru.
Pant, 25, has been out of action since December 2022 due to a devastating car accident that occurred while he was travelling from Delhi to Roorkee.
Despite his absence from the field, he has been keeping his fans informed about his recovery progress through social media updates.
In the Instagram post, Dhawan wrote, "Back and better than ever! So happy to see you again."
The picture quickly went viral, with Pant chiming in with two fire emoticons. Former India spinner Harbhajan Singh also joined in, expressing his delight with two diamond emoticons.
The camaraderie between Pant and Dhawan is well known, as both players hail from Delhi and share a close friendship. They have not only represented India on the international stage but have also been teammates in the Indian Premier League (IPL) for Delhi Capitals.
While Dhawan recently captained Punjab Kings in the 16th edition of the IPL, his journey was marred by injuries. Nonetheless, he showcased his batting prowess by accumulating an impressive 373 runs in 11 matches.
Unfortunately, Dhawan's individual success couldn't propel Punjab Kings into the playoffs, as they managed only six victories out of 14 matches, ultimately finishing in the eighth spot on the points table.
Meanwhile, Pant, the wicketkeeper-batsman recently had an interactive session with Under-16 cricketers at the NCA. The Board of Control for Cricket in India (BCCI) shared pictures of the session, expressing gratitude to Pant for sharing valuable tips with aspiring young cricketers.
Earlier, Pant uploaded a video on Instagram that caught the attention of fans. In the video, he could be seen discarding his crutches and confidently walking without any assistance.