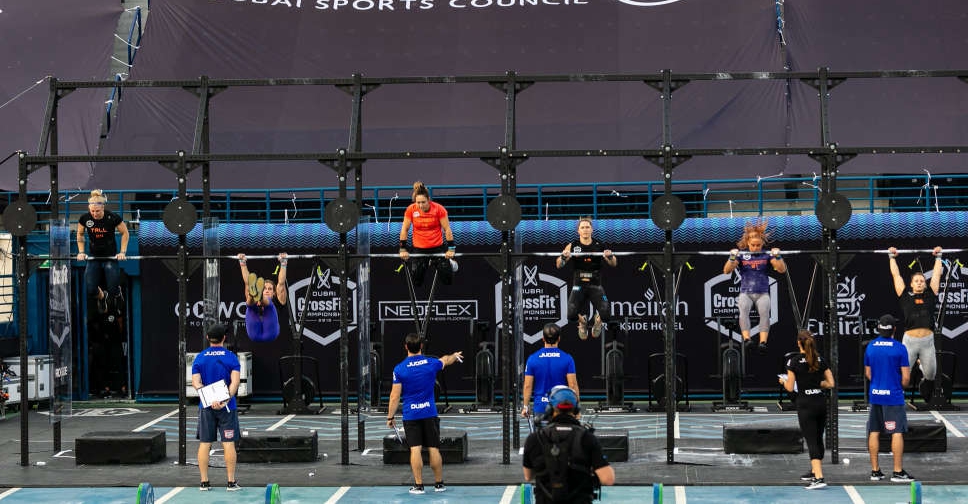 Supplied
The Dubai CrossFit Championship is set to bring 40 of the world's biggest CrossFit stars for a gruelling three-day challenge.
Winners stand to make more than AED 1 million in prize money.
This year's Dubai CrossFit Championship will take place from December 16 to 18 at the Dubai Duty Free Tennis Stadium.
It will feature 40 of the world's fittest – 20 males and 20 females – with the expected list of participants including a number of previous world champions like Iceland's Annie Thorisdottir, who is the first woman to win the CrossFit Games twice, and Samantha Briggs of the UK, who won the CrossFit Games in 2013.
The Dubai CrossFit Championship has been attracting athletes of the highest calibre since its inception, and has been showcasing Dubai's fitness culture around the world.
The competition will be broadcast live on Dubai Sports TV, online on Dubai CrossFit Championship's website and on its YouTube channel.
Saud Al Shamsi, Tournament Director of the Dubai CrossFit Championship, said: "The Dubai CrossFit Championship is also a great platform to showcase and strengthen Dubai's reputation as one of the world's premier destinations for major sports events and athlete experience."
Dubai CrossFit Championship is organised under the framework of Dubai Sports Council's goal to promote health, happiness and fitness, both locally and internationally.
The Dubai CrossFit Championship is one of more than 35 international sports events that will take place in Dubai during the six-month Expo 2020 Dubai period, including the 16th Dubai International Sports Conference (DISC), alongside Dubai Globe Soccer Awards, on December 28, and the awards ceremony of the prestigious 11th Mohammed Bin Rashid Al Maktoum Creative Sports Award on January 9, 2022.