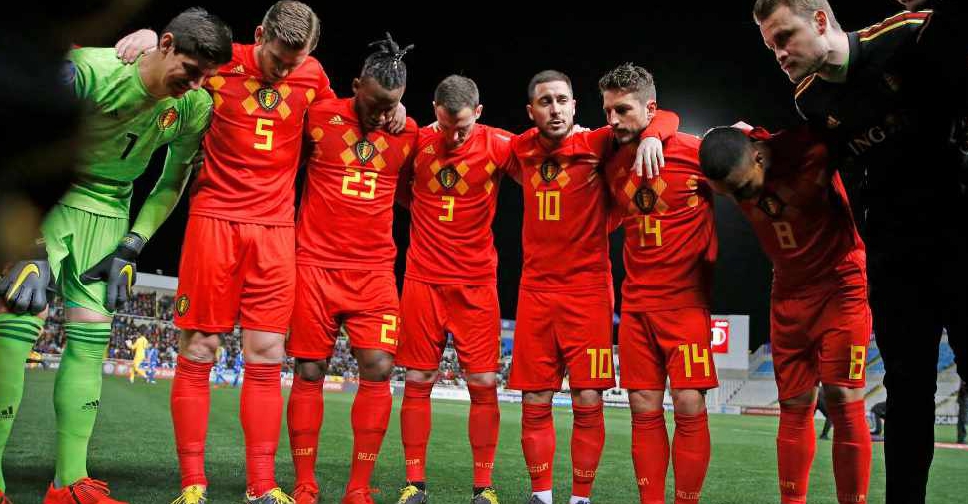 The Belgian football team pictured during the European Qualifier Group I match between Cyprus and Belgium on March 24, 2019 in Nicosia, Cyprus. Jimmy Bolcina / Photonews via Getty Images
Belgium has retained the top spot, ahead of France and Brazil, in the latest FIFA rankings issued on Thursday.
England have climbed one place to fourth position in the rankings, their joint second highest rating in history.
Croatia have dropped one place to fifth.
Uruguay, Portugal, Switzerland, Spain and Denmark round up the top ten.