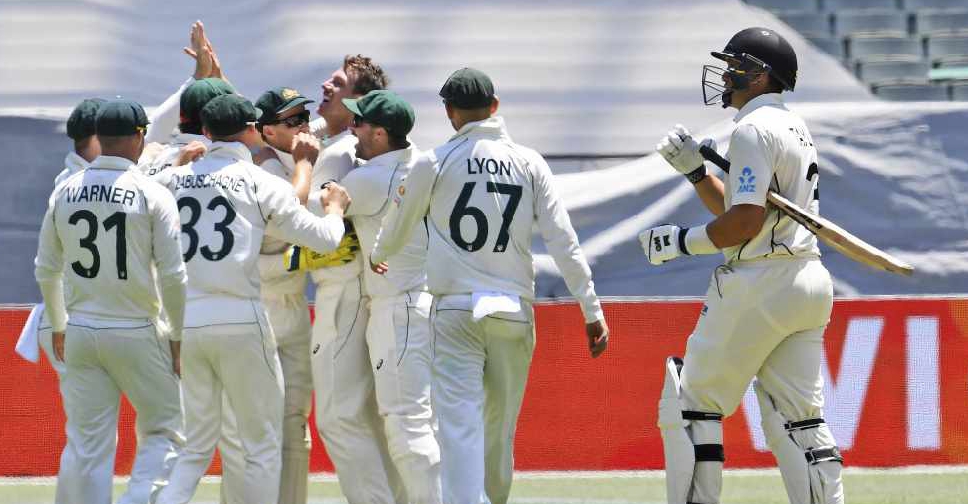 WILLIAM WEST / AFP
Australia defeated New Zealand by 247 runs on the fourth day in Melbourne to win the three-Test series with one match remaining.
Chasing a massive 488, the Blacks Cap were dismissed for 240 on the fourth day with Nathan Lyon taking 4 wickets.
"We know we've wrapped up the series here today, which was pleasing, but with the Test Championship, every Test is really important," said Australia captain Tim Paine.
"So winning the series is almost less important until we wrap up next week hopefully with another good win."