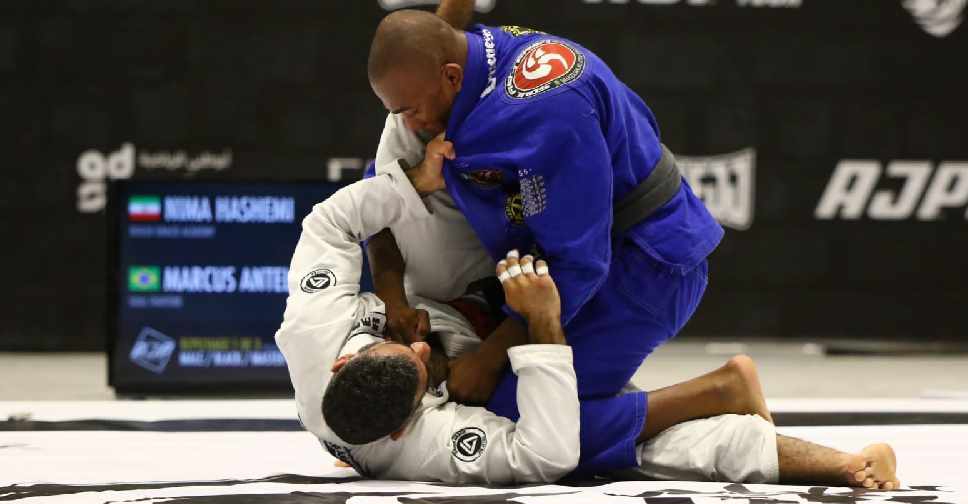 WAM
Athletes will compete for AED 2.7 million in prize money at the 12th Abu Dhabi World Professional Jiu-Jitsu Championship from April 6.
The four-day event is being held at the emirate's Jiu-Jitsu Arena under the patronage of His Highness Sheikh Mohamed bin Zayed Al Nahyan, Crown Prince of Abu Dhabi and Deputy Supreme Commander of the UAE Armed Forces.
The date has been timed to coincide with the start of the nation's 'Year of the 50th' Golden Jubilee celebrations.
The UAE Jiu-Jitsu Federation (UAEJJF) made the announcement at a news conference.
It's the largest and most prestigious event on the sport's global calendar.
The 12th edition had been due to take place in April 2020 but was rescheduled due to the global COVID-19 pandemic.
Open to athletes of all nationalities, the Championship will feature action in a variety of categories from April 6 to 9.
The showpiece tournament will kick-off on Tuesday, April 6, with junior athletes (under-18, under-21) taking to the mats followed by the Masters competition on April 7 in Zayed Sports City.
The final two days of the Championship will see fighters competing in the Professional category.