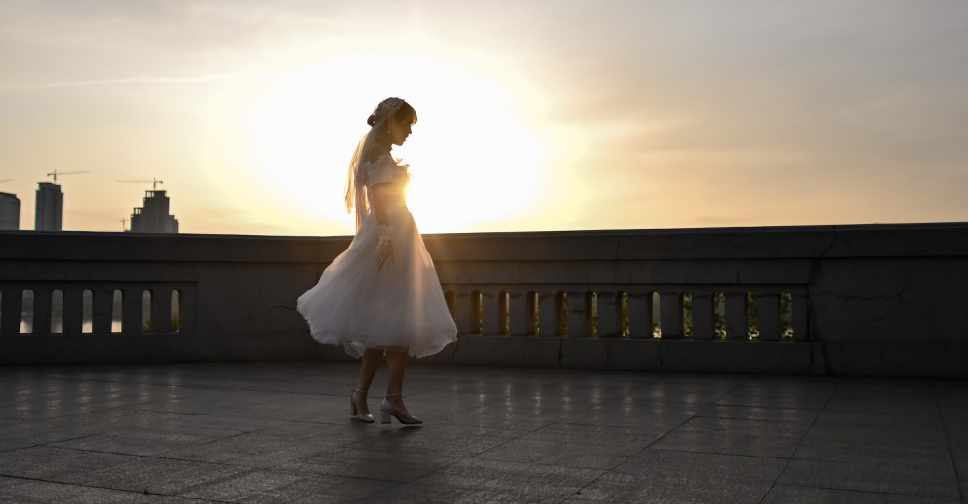 A couple in the Chinese city of Wuhan are finally ready to take their wedding vows as authorities ease lockdown restrictions.
Peng Jing, a 24-year-old receptionist, and airport worker Yao Bin, 28, were seen posing for a wedding photographer, as preparations get underway for the traditional wedding feast in May.
It will be a simple one, however, held at Bin's family home as epidemic control efforts in the city mean big gatherings are frowned upon.
"Of course (the epidemic) has had an impact, but it doesn't stop the two of us and cause us to give up," Bin said. "But, of course, if the conditions allow it, I want to give her the best."
The couple registered their marriage last Saturday, days after the city's registration bureau opened their offices.
Their original wedding date was set for February 20, 2020 - a popular wedding date in the country - but was postponed after the city was put under lockdown on January 23.
They kept in touch through messaging app WeChat and only managed to meet in person at the end of March when Peng's office reopened.
Meanwhile, weddings, birthdays and celebrations continue to be cancelled around the world because of the pandemic.