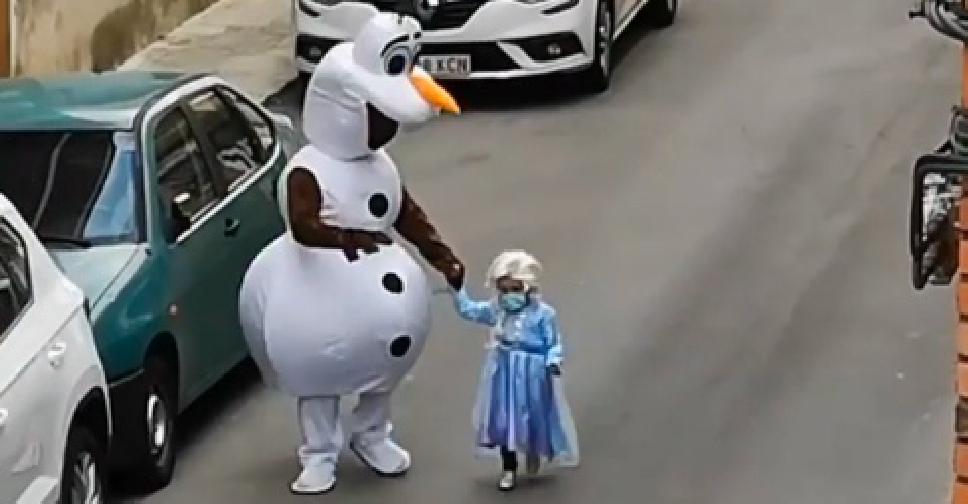 As people across the world are finding fun ways to stay creative during the pandemic, a father and daughter in Spain are winning over hearts for how they take out their trash.
That's right. Jaime and his three-year-old Mara in Puertollano have been slipping into their costumes for their only outing during the pandemic.
From Elsa and Olaf to Rapunzel and her pet chameleon Pascal, to superheroes, the duo make their short trip to the trash can, fun and creative.
The father has been documenting their fun adventures on his instagram.