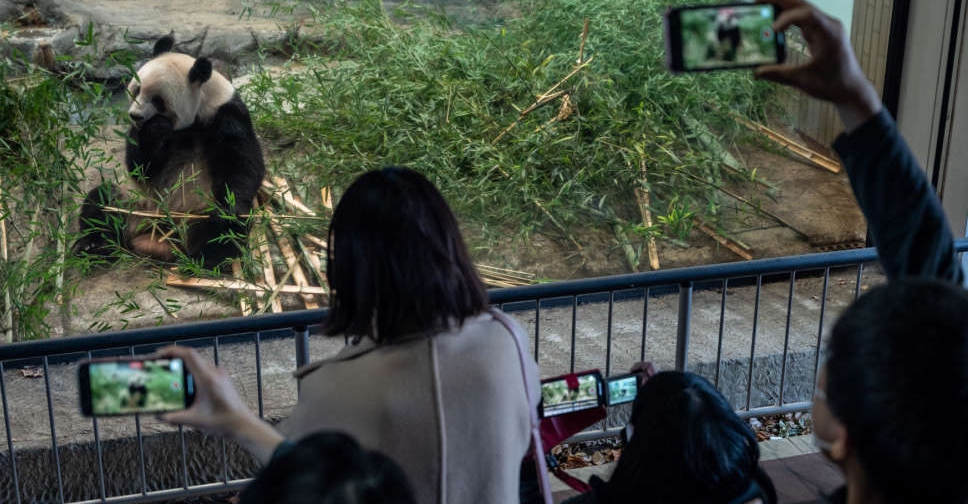 With tears, waves and shouts of farewell from fans, a Japan-born giant panda set off for China on Tuesday from the Tokyo zoo where she was raised.
A hugely popular attraction at Tokyo's Ueno Zoo since her birth there nearly six years ago, Xiang Xiang was sent to China under an agreement in which giant pandas are loaned to zoos around the world but China maintains ownership of any such loaned bears and their offspring.
Xiang Xiang was originally supposed to be returned in December 2020 but this was delayed by the coronavirus pandemic.
The zoo's first naturally-conceived panda, Xiang Xiang was also the first born there for years, enhancing her popularity. Another baby panda died shortly after birth in 2012. Her parents are still at the zoo, as are younger twin siblings born in 2021.
Some 60,000 people applied for 2,600 spots to see her on Sunday, her last day on view, with a few women in tears as they watched her snack on bamboo.
Media chronicled her journey as she was loaded onto a truck by a forklift bearing panda decals early Tuesday morning, with zoo personnel lining a path as she departed. Public broadcaster NHK livestreamed footage of Xiang Xiang's cage at the airport moments before it was loaded for the flight.
A crowd gathered at Tokyo's Narita Airport to snap photos, wave and shout as the plane carrying her took off.
"Thank you, Xiang Xiang," one fan wrote on the zoo's Twitter page. "Your charm and winsomeness brought life to our city."