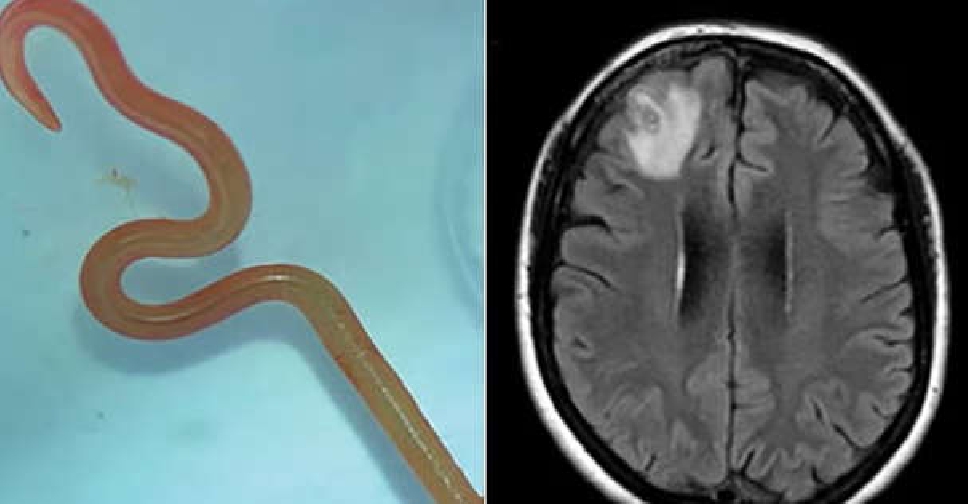 An Australian scientist detailed on Tuesday a world-first discovery after an 8-cm-long parasitic worm was found in the brain of a woman in Canberra, spotlighting the risks of infectious organisms jumping between species.
Identified by scientists as a roundworm most commonly seen in carpet pythons, it was discovered last year in a 64-year-old undergoing surgery in the Australian capital, following complaints of abdominal pain, forgetfulness and depression.
A study of the case published on Monday in the journal Emerging Infectious Diseases suggested she may have been exposed through foraging for wild grasses that could have been contaminated with python faeces.
"When you operate on someone's brain and you take a biopsy of something, you never expect to encounter something living," Dr Sanjaya Senanayake, one of the study's authors, told Reuters.
While scientists are familiar with parasites in humans, a worm so large had never before been seen in a human, he added.
"(It) was certainly something we'll never forget."
The woman, whom Senanayake praised as being "very courageous" returned to normal life after her discharge from hospital, but is still being monitored by doctors.
"Because this was an unusual case at so many levels, we're keeping a close eye on her and keeping in touch," Senanayake said.
The parasite species is known to scientists as Ophidascaris robertsi, the journal article said.