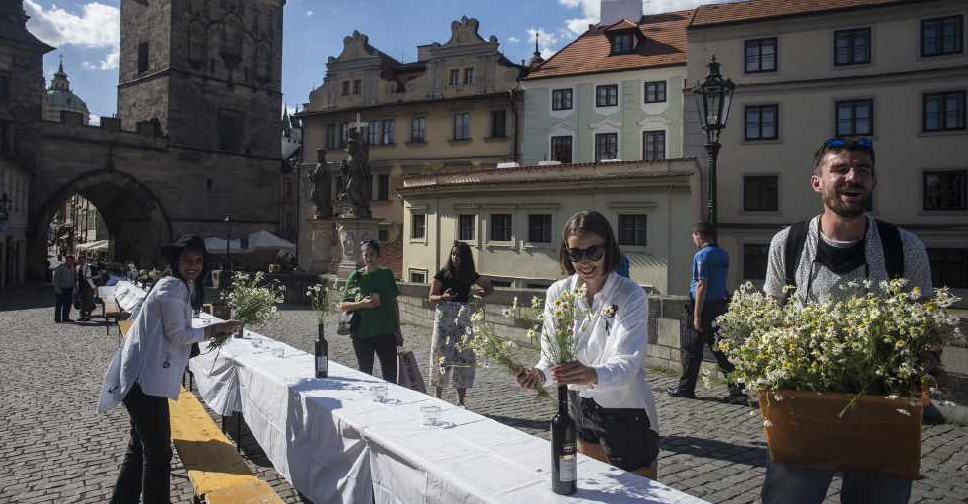 Thousands of Czechs gathered in Prague for a "symbolic farewell party" for the coronavirus pandemic.
People were seen seated around a 500-metre-long table put up on the Charles Bridge and sharing a meal they had brought from home.
The organiser of the event said it "is a kind of celebration, to show that we are not afraid, that we go out and we won't be stuck at home".
The dinner was held as more restrictions imposed since March to contain the spread of COVID-19 were eased by the authorities.
So far, the country has reported 11,895 cases and 349 deaths.