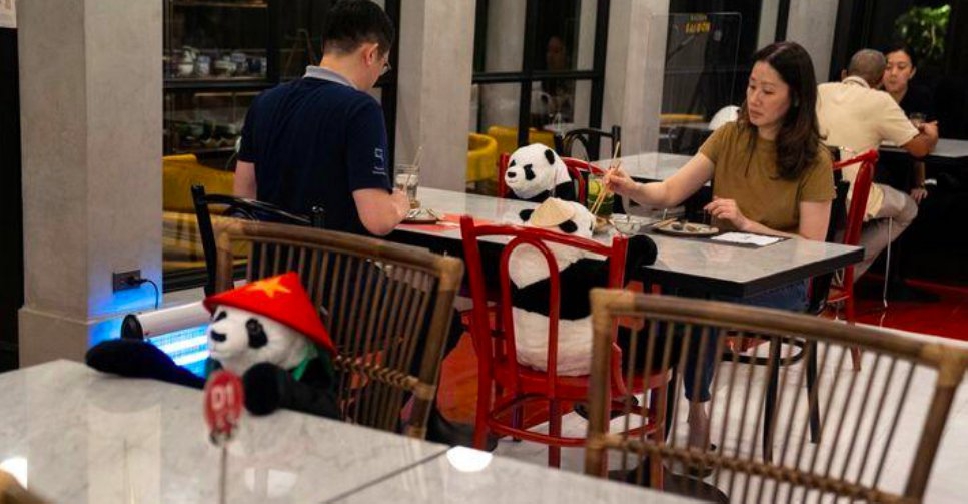 A restaurant in Thailand has come up with a unique plan to help its diners meet social distancing guidelines in the fight against COVID-19.
They've placed Panda dolls at every table, so customers don't feel "lonely".
"Earlier, we had only one chair for the tables where the customer came alone. But for me, it felt strange, so I thought I'd give them some company," said Natthwut Rodchanapanthkul, owner of a Vietnamese restaurant in Bangkok.
Many of his customers have welcomed the idea, claiming it helped them sit at a safe distance from each other without any confusion.
Thailand, which has so far recorded 3,018 cases and 56 deaths, started to ease lockdown restrictions earlier this month in a bid to revive a battered economy.
On Wednesday, it reported zero new cases for the first time since early March.