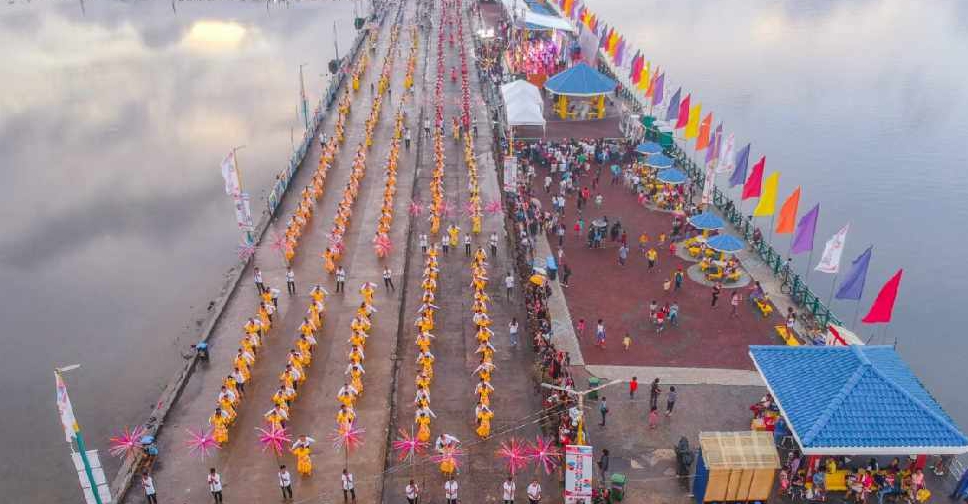 facebook
A province in the Philippines has set a new Guinness world record for the largest folk dance presentation in a single venue.
Officials said a total of 7,127 people jammed the streets of Sorsogon City on Thursday to dance to 'Pantomina sa Tinampo".
A Guinness adjudicator witnessed and verified the historic performance during the Kasanggayahan Festival and handed the award to Governor Francis Escudero, who led the event along with his wife Heart Evangelista.
The Philippines Department of Tourism shared photos from the event on Facebook.