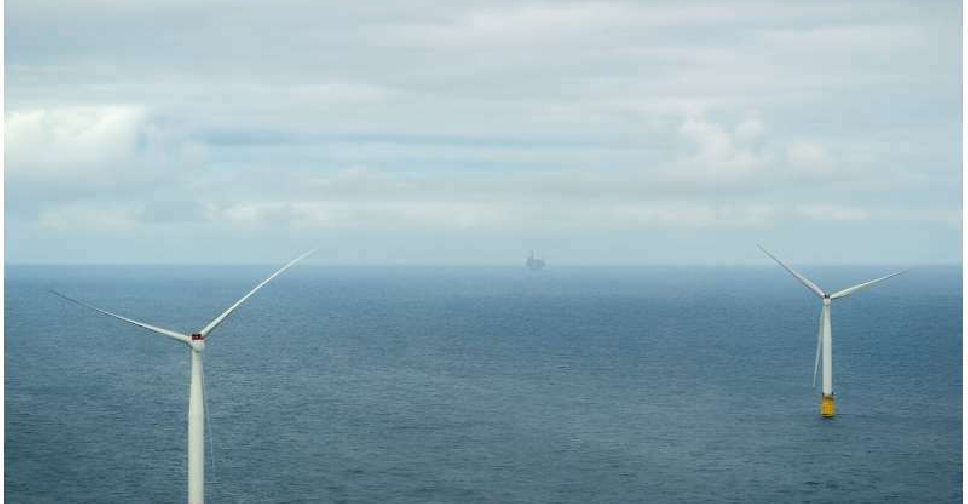 Marking a significant stride towards green energy adoption, Norway inaugurated the world's largest floating wind park on Wednesday.
The groundbreaking Hywind Tampen field, located in the North Sea, comprises 11 turbines, each capable of generating up to 8.6 megawatts, the project will cater to approximately 35 per cent of energy needs for five adjacent oil-and-gas platforms.
Initiating production at the close of the previous year, the offshore facility, situated around 140 km from the shore, received its official inauguration on Wednesday, overseen by Norwegian Crown Prince Haakon and Prime Minister Jonas Gahr Store.
"In the current geopolitical climate, both we and our European counterparts are facing escalated electricity demands. The situation has been underscored by the conflict in Ukraine," remarked Store, as quoted by the Norwegian agency NTB.
He stressed, "Europe's pursuit of its climate objectives hinges on sourcing electricity from renewable origins."
Diverging from conventional offshore wind turbines that are affixed to the seabed, the floating turbines, as their name suggests, are mounted on a buoyant structure moored to the seabed. This design characteristic empowers their installation in deeper waters and farther offshore, leveraging the consistency and strength of winds in those regions.
However, this innovation comes at a cost that is notably higher compared to traditional installations. The Hywind Tampen project, established at depths ranging from 260 to 300 meters, incurred a total investment of approximately $691 million.
"Yes, the investment is substantial, but bold steps are required to pave the way for progress," the prime minister affirmed.