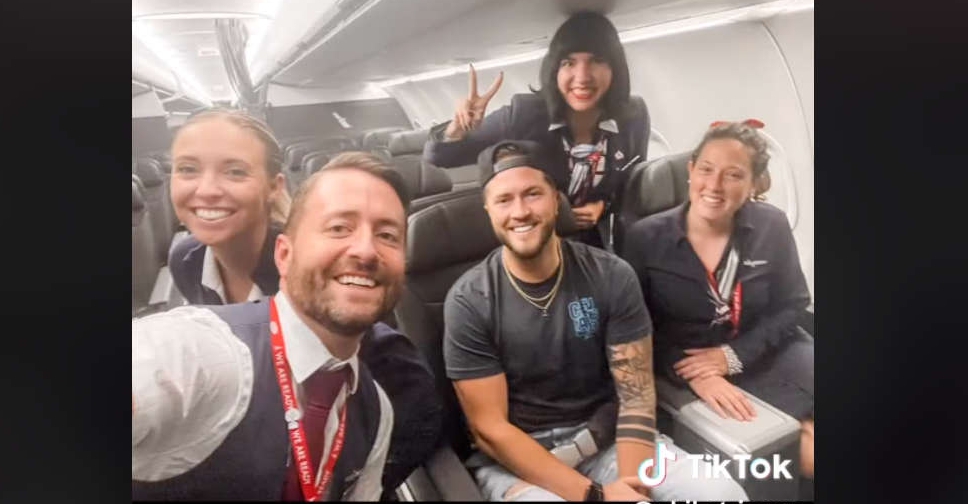 Phil Stringer has become a living example of the age-old adage, "patience is a virtue".
After enduring an 18-hour wait at the airport, the real estate broker and TikToker, got to enjoy an extraordinary travel experience when he found himself as the sole passenger on a delayed American Airlines flight from Oklahoma City to Charlotte.
He was rewarded with exclusive perks, including a first-class upgrade and a private celebration with the flight crew.
His TikTok post documenting the journey garnered over 3 million views within a day.
Stringer recounted that his flight, scheduled for 6:20 am departure, faced persistent delays due to maintenance issues. Although the initial flight was fully booked, he noticed a lack of passengers rebooking their travel plans.
At midnight, when the flight was finally cleared for takeoff, Stringer arrived at the gate only to find it deserted. Perplexed, he inquired whether boarding had already been completed. The flight attendant's response was unexpected: "No, you're the only passenger," she revealed.
Stringer expressed remorse for inconveniencing the flight crew, who had been summoned to serve a solitary traveller at such a late hour. "I apologised like 400 times," he confessed, adding that he attempted to change flights multiple times but had no other feasible options due to his need to return home.
He recalled the lighthearted banter with the crew, who playfully teased him about his timing. "They were kind of teasing me, like, 'Really, you couldn't have left a few hours later?'" Stringer shared.
Despite the challenging circumstances, the flight turned into an unforgettable experience. Stringer was granted the freedom to choose his seat and was indulged with any food or drink he desired, as seen in his viral video.
He formed a bond with the crew, and they exchanged contact information before parting ways.
Stringer's unique account has delighted viewers, and fellow flight attendants expressed their envy, considering it a dream work scenario. "As a flight attendant, this is the DREAM! Welcome to your private charter," wrote a top commenter on TikTok. Others expressed their desire to experience a flight with just one passenger.
Reflecting on the incident, Stringer shared that what could have been a nightmare travel tale turned into a heartwarming and once-in-a-lifetime adventure for him. "I believe that your attitude determines your destination," he remarked.