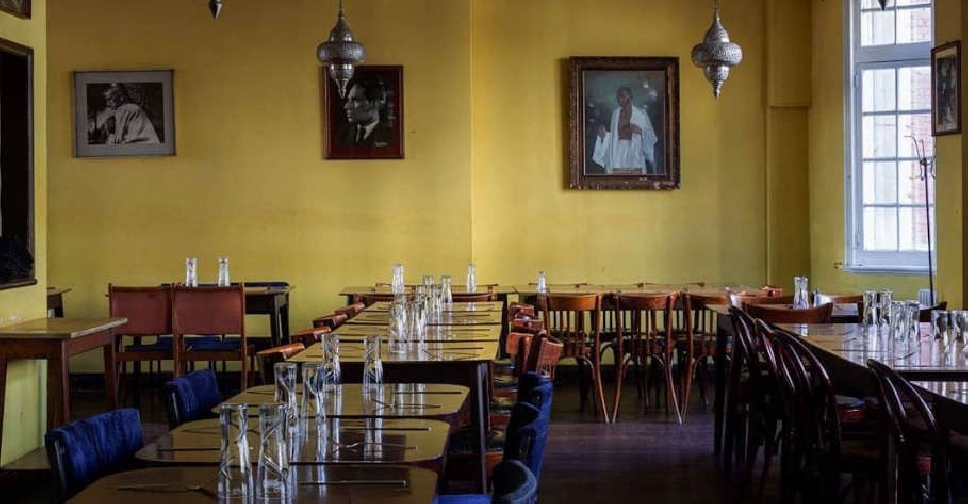 The India Club, a historic London curry house with links to India's freedom struggle, will close its doors for the last time on Sunday after failing to stop a hotel redevelopment plan.
With a non-descript entrance up a precipitous stairway on a busy stretch of The Strand in central London, the restaurant was set up four years after India's 1947 independence by members of the British-based India League, a campaign group advocating freedom for India from Britain's colonial rule.
For decades, the India Club has drawn regulars craving a masala dosa or bhuna lamb, but also many Londoners of Indian descent.
"For many students, journalists and travellers, it was a home away from home, offering simple and good quality Indian food at affordable prices as well as a convivial atmosphere to meet and maintain friendships," Indian lawmaker Shashi Tharoor, whose late father Chandran helped set up the India Club, said.
Manager Phiroza Marker told Reuters the India Club had experienced its busiest days this week and that she was looking for an alternative space nearby for the restaurant, whose formica tables and mustard yellow walls give it the atmosphere of a colonial-era Indian coffee house.
Retired civil servant Ian Angell, who has been an India Club regular for nearly a decade, said its closure was very sad news.
"There's a sense of history about the place and it's very difficult, if you have to move somewhere else, to replace it like it still feels the same," he said.
"It's such a shame," he added, sitting below portraits of Indian independence heroes Gandhi and Nehru.