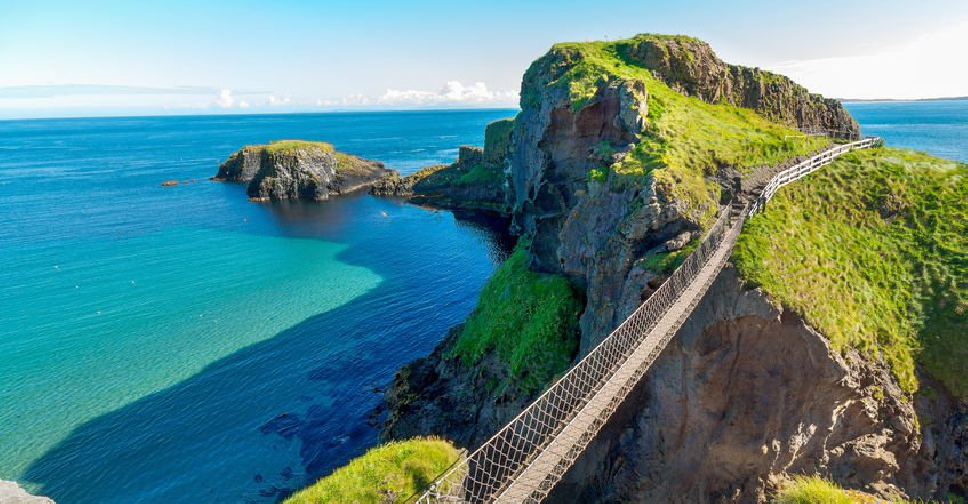 In a bid to revive sparsely populated islands along its coast, the Irish government has introduced an ambitious programme that offers financial support of up to $92,000 to individuals seeking a quieter lifestyle.
Heather Humphreys, the Minister for Rural and Community Development, announced the "Our Living Islands" initiative earlier this month, with its implementation set to commence on July 1.
The primary objective of the programme is to rejuvenate the population levels on the offshore islands, which the government describes as integral to rural Ireland's fabric and culturally significant.
Approximately 30 islands, including Inis Mór of the Aran Islands, known for its appearance in the Oscar-nominated film The Banshees of Inisherin, and Bere Island, often referred to as a "quiet paradise," will be included in the scheme. These islands, owned publicly, have year-round inhabitants but are geographically isolated from the mainland due to tidal conditions.
Starting next month, individuals interested in relocating to these islands can receive up to €84,000 ($91,692) for purchasing and preserving a derelict property in their chosen location. To qualify for the grant, which must be used for revitalizing an abandoned dwelling, the properties must have been constructed before 1993 and remain vacant for at least two years.
The government hails these grants as a significant effort to transform vacant or dilapidated island buildings into long-term residences. However, it remains unclear whether individuals from overseas without visas to live and work in Ireland are eligible for participation in the programme.
This new funding initiative builds upon an existing scheme aimed at encouraging individuals to salvage abandoned properties. Those taking advantage of the programme will receive 20 per cent more funding compared to those doing the same on the mainland.
The islands have sparse populations, with some of them having only one school and store to cater to local residents.
Clare Island, a five-mile-long island accessible via a 20-minute ferry ride, experiences a low-season population of 165 people, while Arranmore, situated off the west coast of County Donegal, has just under 500 inhabitants.
In 2019, Arranmore even penned an open letter to residents in Australia and the US, appealing to them to consider relocating to its shores.
"With the implementation of this policy, we anticipate more people living on the islands and more people working on our islands, with promising career prospects regardless of their employer's location," stated Minister Humphreys during the programme's launch. "We envision our island communities, particularly the youth, actively participating in shaping the future of their own islands."