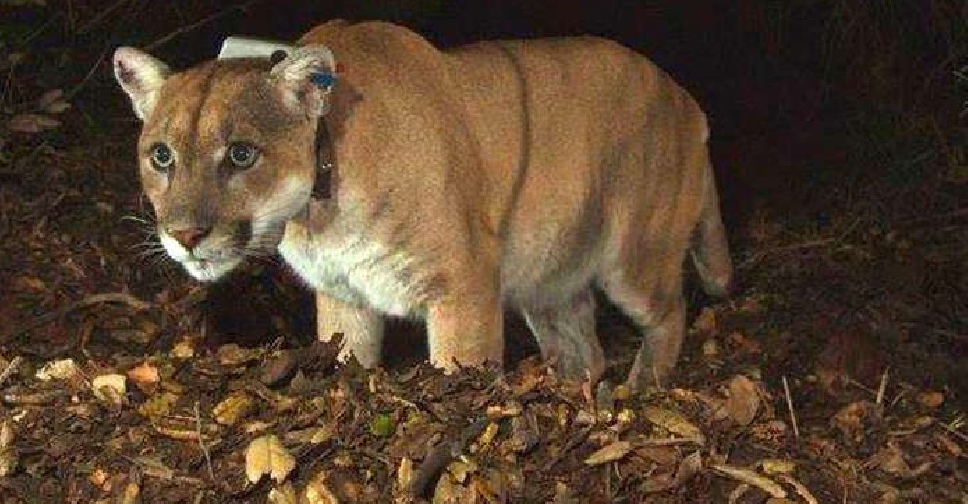 A famed California mountain lion was celebrated at a sold-out event at the Greek Theater in Los Angeles, with thousands of fans honouring the big cat's life and contribution to urban wildlife.
The mountain lion, called P-22 and thought to be about 12 years old, became a Los Angeles celebrity after living in the shadow of the Hollywood Hills for over a decade, traversing busy highways to take up residence in and around Griffith Park.
P-22, famously photographed prowling past the landmark Hollywood sign, had become a popular symbol of campaigns to save California's threatened population of mountain lions, also known as cougars or pumas.
The animal was euthanized in December because of severe health problems following a suspected vehicle strike.
"Around his death, the global outpouring of support was immense. He was trending on Twitter. He was in Rolling Stone magazine," National Wildlife Federation California Executive Director Beth Pratt, a lifelong advocate for wildlife who had championed P-22 for a decade, told Reuters.
"So we did this as a way for the community of L.A., but also the world, to be able to kind of grieve together."
Among the crowds who attended the celebration, many sported P-22 memorabilia.
Mountain lions like P-22 are threatened by habitat loss and fragmentation, with highway deaths taking an increasing toll. Officials and advocates have called for the construction of more wildlife crossings in urban areas and well-planned spaces for them to roam.
"Across the world, people now look at how to coexist with their wild neighbours differently because of him," said Pratt.
"And wildlife crossings are nothing new. But he elevated the wildlife crossing calls into public discourse in a way that it hadn't been before. So not bad for this cat who was just roaming Griffith Park."