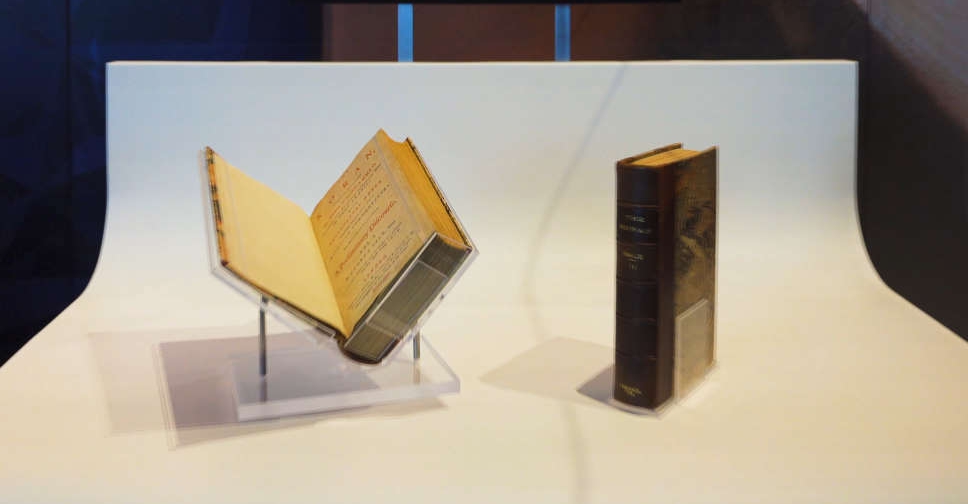 A rare copy of the Holy Quran translation, once owned by Thomas Jefferson, a former US President, is displayed in the United States' pavilion at EXPO 2020 Dubai.
Library staff installed the two-volume copy of the Quran in a secured case at the end of an immersive light and sound show.
The book, presented as two volumes, as well as a framed map of Mecca, travelled in a modern custom-made wooden crate with four inches of padding and customised trays, along with a sensor that detects vibrations and temperature changes.
Jefferson's English translation of the Islamic holy book is one of the highlights of the US Pavilion, which is themed "Life, Liberty and the Pursuit of the Future".
That's a riff on Jefferson's famous phrase from the Declaration of Independence.
"Thomas Jefferson was widely interested in and curious about a variety of religious perspectives," said Librarian of Congress Carla Hayden.
Jefferson, who was President for two terms from 1801-1809, is believed to have bought his copy of the Quran when he was in his early twenties, studying law. He had an abiding interest in world religions, and may have also valued the Quran as a comparison for legal codes across the world.