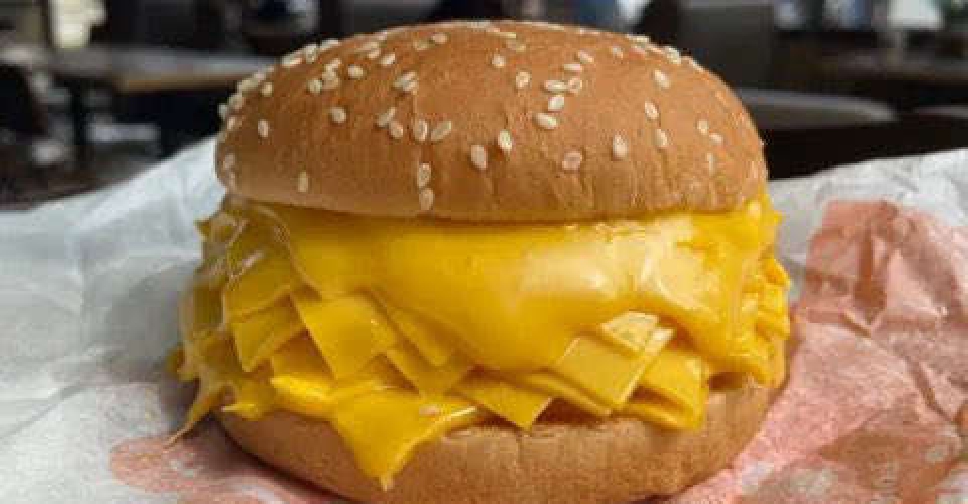 Burger King is causing quite a sensation in Thailand with its latest offering: a meatless burger stacked with an astonishing amount of cheese.
This week, the Thai operator of the fast-food chain introduced what it proudly calls the "real cheeseburger," featuring a bun stuffed with up to 20 slices of American cheese.
The much-anticipated item made its debut on Thai menus this past Sunday, and the "real cheeseburger" quickly became a viral sensation on Thai social media platforms, with TikTok users sharing videos of themselves devouring the new sandwich.
Burger King took to social media on Sunday, stating, "This is no joke. This is for real."
Many customers have shared their experience calling it "overwhelming". This menu addition exemplifies how fast-food franchises worldwide strive to generate buzz by introducing eccentric or visually captivating menu options, hoping they will go viral on social media.
Burger King in Thailand has debuted a new item called the "real cheeseburger."

It doesn't have any meat, just 20 slices of American cheese. pic.twitter.com/N0WHUcaFPk

— Complex (@Complex) July 11, 2023
In the United States, Burger King has doubled down on its signature flame-grilled beef burger, the Whopper, which gained popularity on platforms like TikTok thanks to a catchy commercial jingle released late last year.
Restaurants continually adapt their offerings to suit local preferences in different countries. In Thailand, cheese is particularly popular among young customers, and it is common to find it sprinkled on various dishes. Burger King's menu in the country also includes salmon katsu burgers, catering to consumers who seek a healthy beef alternative.
The chain in Thailand is owned by Minor International, a local hospitality group and one of Asia's largest restaurant owners.