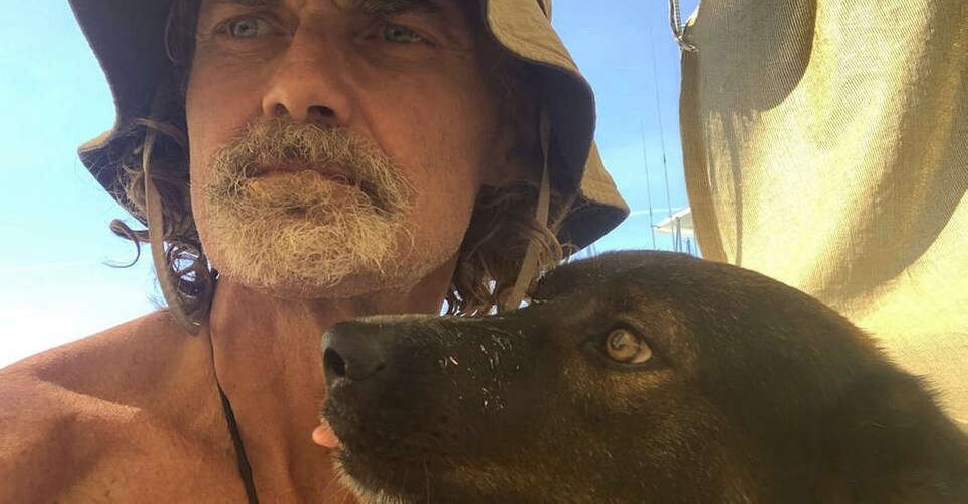 An Australian sailor, who survived months at sea eating raw fish and drinking rainwater alongside his dog, is being compared to Tom Hanks' much-loved blockbuster "Cast Away".
Tim Shaddock, a 51-year-old sailor from Sydney, and his beloved dog Bella embarked on a journey from Mexico's La Paz to French Polynesia in April.
But a few weeks into the journey, they found themselves adrift in the vast and treacherous waters of the North Pacific Ocean after their boat sustained severe damage during a violent storm.
He was eventually spotted, after two months, by a helicopter that was operating with a tuna trawler.
In an update on Australia's 9News, a doctor, who was aboard the tuna trawler, said Shaddock's vital signs were within normal range and he's in stable condition.
In video footage, the sailor said he had "endured an exceedingly challenging ordeal at sea.
"I am in need of rest and nourishment as I have spent an extended period alone in the ocean. Otherwise, my overall health is robust."
Shaddock, who appeared noticeably thinner, attributed his survival to his resourcefulness, utilising fishing gear to procure sustenance, and seeking refuge from sunburn under the boat's canopy.
Shortly after his rescue, Shaddock was seen smiling while wearing a blood pressure monitor on his arm, indicating signs of relief and resilience. He is currently able to consume small meals.
The tuna trawler is presently en route to Mexico, where Shaddock will undergo medical evaluations and receive additional treatment if necessary.