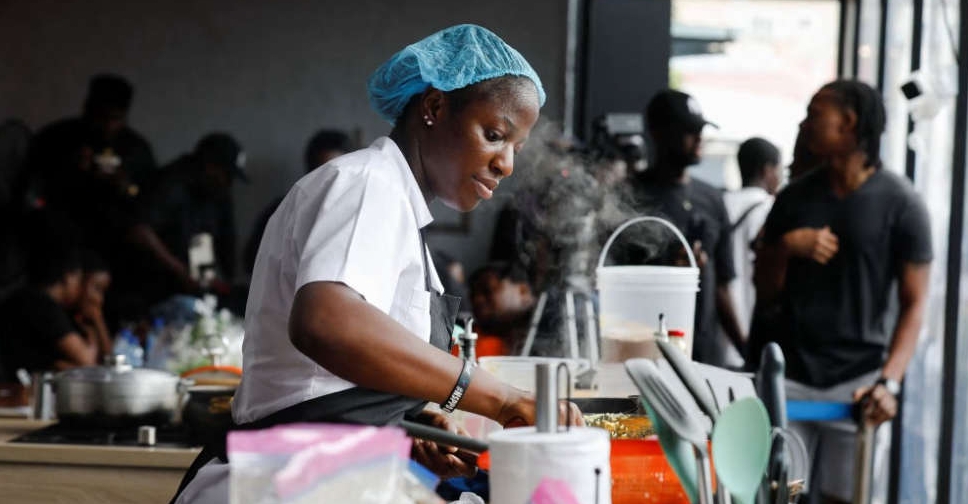 A Nigerian chef has spent 100 hours preparing meals non-stop, aiming to set a Guinness World Record for the longest ever cooking session by an individual.
Hilda Bassey, a chef in the mega city of Lagos, has captivated the country with her marathon cooking, which started on Thursday and ended on Monday night.
President Muhammadu Buhari and several politicians and celebrities congratulated Bassey, while cheering supporters camped outside an events centre to witness the 27-year-old chef preparing a mix of local and foreign dishes, from jollof rice to pasta and akara, which is made from bean flour.
The current longest cooking record is held by Indian chef Lata Tondon, who set a time of 87 hours and 45 minutes in 2019.
Bassey's time will need to be certified by Guinness World Record officials before it can be made official.