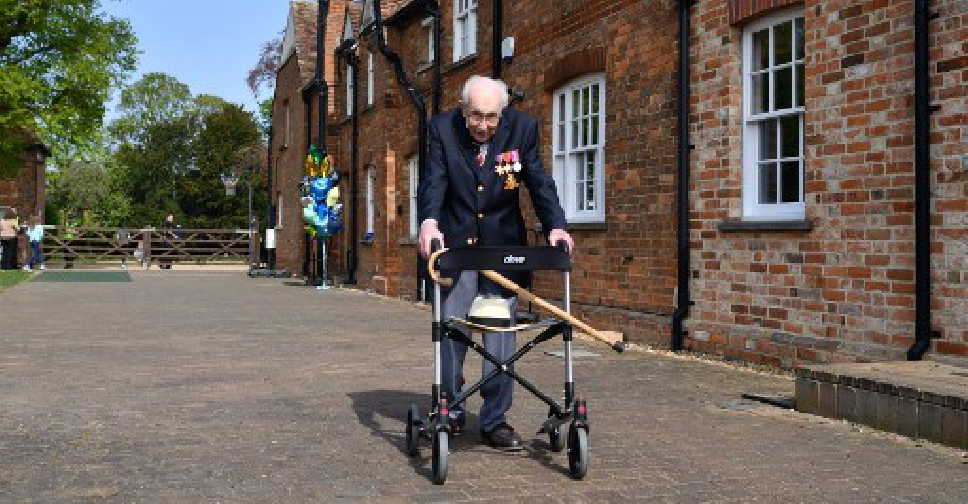 The British war veteran raised money for the National Health Service (NHS) by completing laps of his garden using a walking frame.
Retired army Captain Tom Moore, who served in India, Burma and Sumatra during World War Two, was praised by Britain's Prince William as an "absolute legend".
Captain Tom is due to turn 100 years old on April 30 and wanted to celebrate the occasion by completing 100 lengths of his garden.

He aimed to raise 1,000 pounds (AED4,582) for the NHS to thank them for the care he received when he broke his hip and when he was treated for cancer.
His efforts spoke to the wider UK and others around the world at a time when people want to recognise the efforts of frontline healthcare workers and led to a total 18-times his goal.
Moore said on Thursday his supporters had donated an "absolutely fantastic sum of money".
"It's unbelievable that people would be so kind to give that sort of money to the National Health Service," he said.