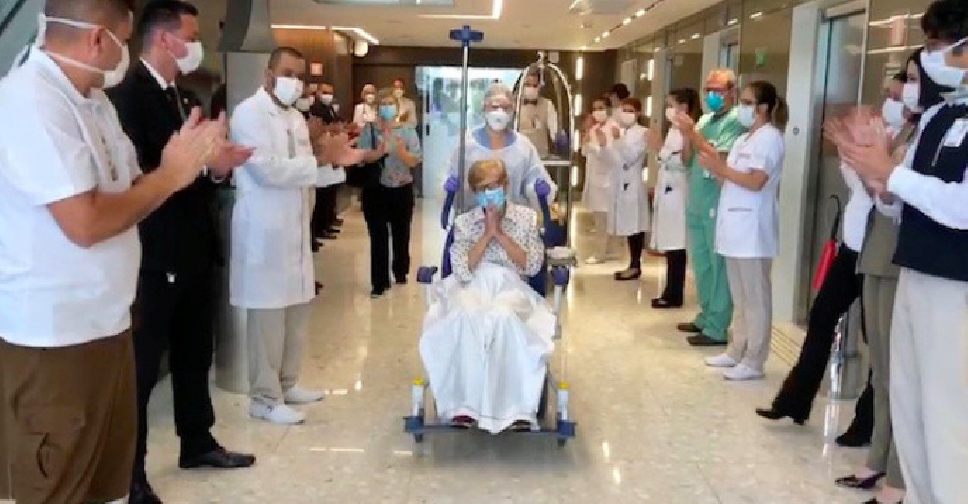 A 97-year-old Brazilian woman has become the country's oldest person to survive the coronavirus.
Gina Dal Colleto was released less than two weeks after being hospitalised on April 1.
A team of doctors were seen applauding her as she was wheeled out of Sao Paulo's Vila Nova Star hospital.
Her recovery brings hopes to thousands of people who are fighting the virus in the country.
"Even with almost a century of life, Gina has a very active routine and enjoys walking, shopping and cooking," the hospital said in a statement. "She has six grandchildren and five great-grandchildren."
So far, the country has recorded more than 22,000 infections and 1,230 deaths.
It comes as Brazilian President Jair Bolsonaro is refusing to acknowledge the need for implementing preventive measures, and instead, wants to restart the economy.