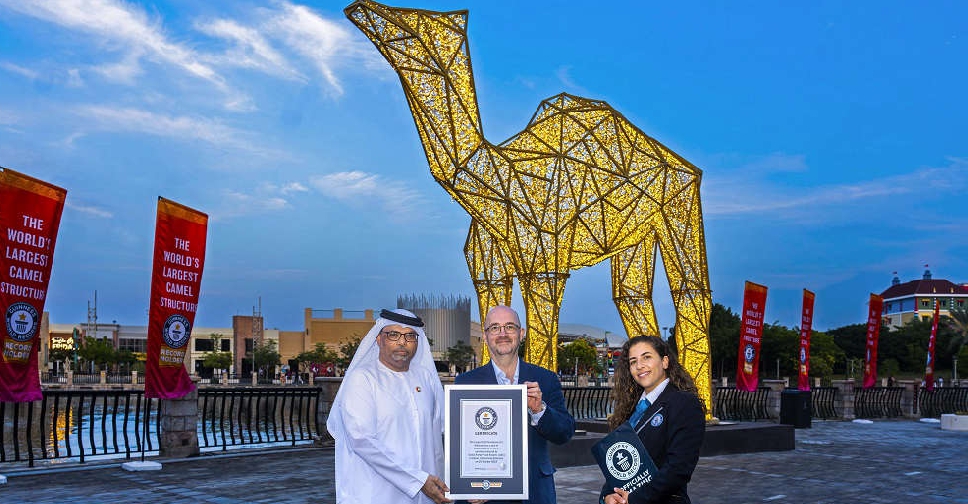 Dubai has added yet another world record to its name - this time it's for the 'Largest LED Sculpture of a Mammal'.
The illuminated camel, which achieved a new Guinness World Records title, has made its way to Dubai Parks and Resorts.
The 7-metre-tall structure located in Riverland Dubai is a tribute to one of the major elements in the Emirati culture and which represents its important role in the rich heritage of the UAE.
The majestic structure will be illuminated every evening from sunset onwards next to Viva Ristorante, offering a captivating visual spectacle and Instagrammable spot for guests visiting the destination throughout the year.
Following Dubai Parks and Resorts' Guinness World Record achievement earlier this year with the launch of JumpX, the 'Largest Inflatable Bouncy Castle,' the attraction is gearing up to unveil a series of thrilling announcements.
Celebrating UAE's rich heritage and culture, the theme park destination is actively working on creating memorable experiences as well as potential collaborations with organisations such as the Dubai Camel Racing Club.