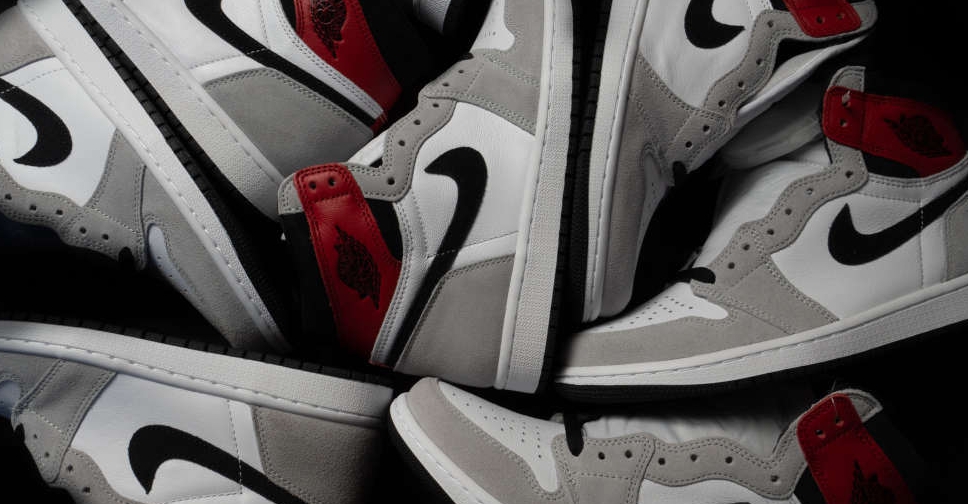 When Nike reports its results for the key back-to-school shopping season on Thursday, investors will be eyeing the performance of its Jordan brand, a major profit-driver for the company.
Data from analytics firm Altan Insights shows the value of some Jordan shoes has been slipping on the resale market as other sneaker brands, including On Running, experience meteoric growth.
On the resale platform StockX, the average premium paid on new releases of Nike's Air Jordan 1 Retro High, long considered a quintessential collector's shoe, has slipped from a high of 61 per cent in 2020 to 4 per cent in 2023.
In other words, sneaker styles that once sold on StockX for $100 or more above Nike's list price are now selling for a premium of less than $10 - or at a discount, in the case of the "True Blue," "Skyline" and "White Cement" colours of Air Jordan high-tops released this year. Some investors are concerned the Jordan brand, a major source of sales for Nike, maybe "losing steam," Bernstein analysts said on Sunday.
Nike did not immediately respond to a request for comment.
CEO John Donahoe told investors in June that Jordan was "well on its way to becoming the second largest footwear brand in North America," with growth of more than 30 per cent in fiscal 2023.
The company does not report what per cent of its total revenues come from the Jordan brand. But within wholesale, Jordan accounts for roughly 16 per cent of Nike's revenues, according to its fiscal 2023 annual report - up 29 per cent compared to the previous year.
The company will report results for the first quarter of its 2024 fiscal year, which Nike in late June projected would be below Wall Street expectations as North American consumers continue to cut back on discretionary purchases like footwear and apparel.
Sales on StockX do not directly impact Nike's revenues, but analysts say resale values can measure consumer sentiment toward a brand and the broader demand for discretionary goods. Nike still ranks among the top five best-selling sneaker brands on StockX, but the platform is recording faster year-over-year sales growth from other companies, including running brand Asics and the French-owned sports retailer Salomon.
Major retailers such as Foot Locker have flagged strong demand in recent quarters for "performance running" shoes from brands like Deckers-owned Hoka, while sales of everyday "lifestyle" sneakers, such as canvas skate shoes, have softened.
Sales of performance shoes from Nike's Jordan brand have also outpaced retro styles, which include Air Jordan 1 high-tops, Donahoe said in June.
Altan's head of research, Dylan Dittrich, said that was a sharp departure from 2020 and 2021, when strong demand for Nike's lifestyle sneakers - coupled with limited availability due to pandemic-related supply chain snarls - guaranteed strong sell-through. At the time, Nike could count on both shoppers and resellers snapping up available inventory, which was reflected in high premiums for Nike styles on resale platforms such as StockX.
As resale premiums have fallen, Nike has also reported slower growth. Sales in the key North American region rose 5 per cent in the fourth quarter ending May 31, its slowest increase in four quarters.
Apptopia data from Barclays showed that during the fiscal first quarter, Nike app downloads were down 18 per cent compared to last year - the biggest drop since mid-2019 - while daily average users also slid 2 per cent year-on-year.
As shoppers shift toward running shoes, some investors are concerned that Nike's innovation has not kept pace with newer brands gaining share in the US market, according to Jessica Ramirez, a senior research analyst at Jane Hali & Associates.
"They are still chasing that," she said. "The space within the sport has gotten extremely competitive and shoppers now have a lot of good brands to choose from."
Donahoe told investors in June that the company had "reset" its running business, highlighting updates to existing styles including its Infinity road running shoes and Pegasus trail running shoes.