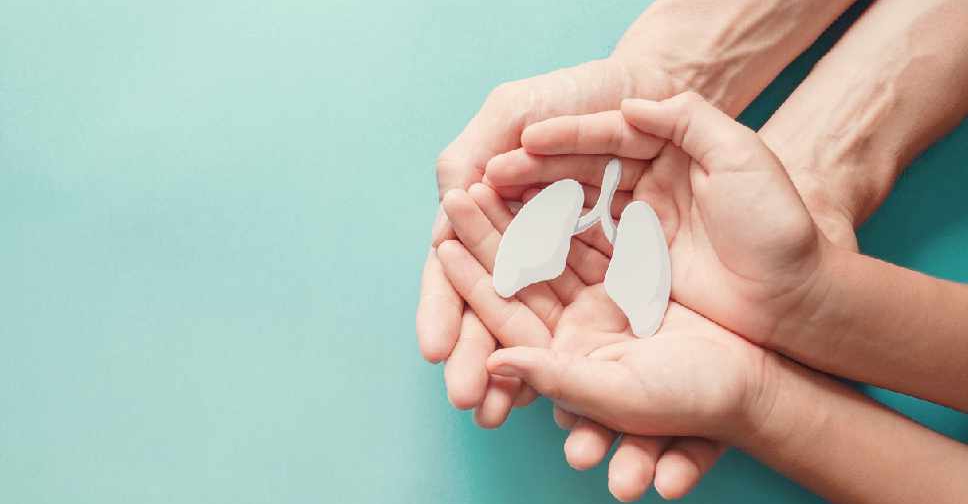 Shutterstock
Results from a new trial have revealed that a once-daily pill, Tagrisso, developed by biopharmaceutical company AstraZeneca, can significantly reduce the risk of death in lung cancer patients when taken after tumour-removal surgery.
The study, published in The New England Journal of Medicine on Sunday, showed that Tagrisso, also known as osimertinib, decreased the five-year risk of death by 51 per cent. The findings were presented at the American Society of Clinical Oncology (ASCO) meeting, held in Chicago from June 2 to June 6.
The trial involved 682 patients diagnosed with non-small cell lung cancer (NSCLC), one of the primary types of lung cancer. All participants had a mutation in the epidermal growth factor receptor (EGFR) gene, which is responsible for a protein found on the surface of cells. Mutations in the EGFR gene can enhance cancer's growth and spread, increasing the risk of recurrence post-treatment. Tagrisso works by blocking the effects of these common EGFR mutations.
According to a report in The Guardian, EGFR mutations are present in about 25 per cent of lung cancer patients globally. Study co-author Dr. Roy Herbst, deputy director of the Yale Cancer Center, emphasised the significance of this breakthrough in lung cancer treatment. "Thirty years ago there was nothing we could do for these patients," said Dr. Herbst. "Now we have this potent drug. Fifty per cent is a big deal in any disease, but certainly in a disease like lung cancer, which has typically been very resistant to therapies."
Non-small cell lung cancer accounts for approximately 80-85 per cent of all lung cancer cases. Each year, more than 127,000 Americans lose their lives to lung cancer, as reported by the American Cancer Society.
During the trial, participants were randomly assigned to receive either a placebo or osimertinib. Five years after undergoing tumor removal surgery, 88 per cnet of patients, who took osimertinib, were still alive, compared to 78 per cent of those in the placebo group, according to the study. Angela Terry, chair of the nonprofit EGFR Positive UK, commented on the positive news, stating, "A five-year overall survival rate of 88 per cent is incredibly positive news. Having access to a drug whose efficacy is proven and whose side effects are tolerable means patients can be confident of and able to enjoy a good quality of life for longer."
However, the study highlights the fact that not all lung cancer patients undergo testing for the EGFR gene mutation. Dr. Herbst emphasized the need to identify patients with available biomarkers at the time of diagnosis and before treatment initiation.
Tagrisso initially received approval from the US Food and Drug Administration (FDA) in 2017 as a treatment for advanced NSCLC patients with specific EGFR mutations. In 2020, the pill was approved as the first "adjuvant treatment" for lung cancer after tumour removal, based on earlier data from the same trial.