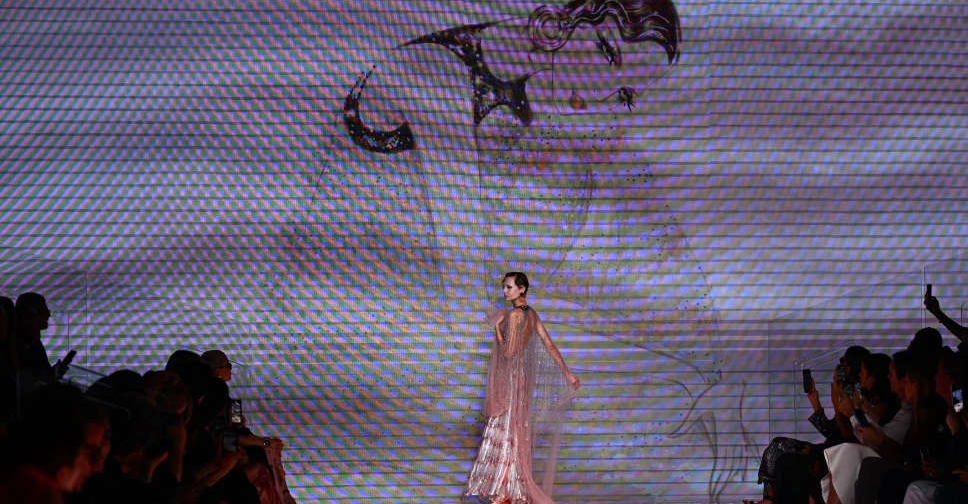 Italian designer Giorgio Armani presented soft, fluid looks at Milan Fashion Week on Sunday, offering plenty of lightness and shimmer for women's wardrobes next summer.
The 89-year-old fashion veteran opened the show, called "Vibes", with a satin champagne-coloured jacket and grey trousers. Several outfits with the same colour combination followed - cropped shirts, jackets and strapless dresses over trousers.
Satin trousers featured heavily in the Spring/Summer 2024 line, often paired with sheer blouses, light jackets and sparkling tops.
Wave patterns adorned jackets, belts and shaped crop tops as well as buttons.
"Vibrations - that means colours, movement, a structure that moves on the body, that's the inspiration,″ Armani told reporters backstage.
For the evening, there were plenty of shimmering looks - sparkling tops, skirts and trousers, the last of which were white.
Models, whose hair was styled wavy, clutched small sparkling bags and wore flat shoes.
The colours shifted from champagne and grey to blues, greens and pale pinks.
Armani presented the latest collection for his second line, Emporio Armani, on Thursday.