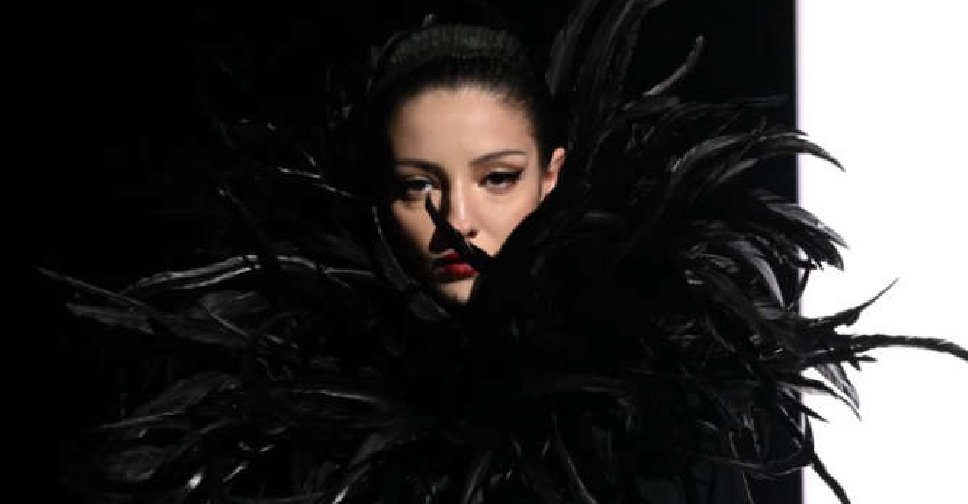 AFP / Miguel Medina
Designs in black dominated the catwalk at Dolce & Gabbana's Milan Fashion Week show on Saturday, with the Italian luxury label offering plenty of dresses, suits and coats for women's wardrobes next winter.
The duo Domenico Dolce and Stefano Gabbana opened their autumn/winter 2023-2024 show with a sheer black dress accessorised with a furry collar and black gloves.
Then came trouser suits and coats alongside sheer, and sometimes embroidered, frocks in lace, tulle and chiffon.
Dolce & Gabbana also had shiny gold and silver designs, including draped dresses and belted macs. Gold collars stood out on black lace tops.
There was also a selection of all-red looks - outfits, tights and shoes - and white satin or chiffon dresses, trouser suits and coats.
Detailing included shiny black crystals and black feathers on collars.
At Ferragamo, designer Maximilian Davis took fashionistas back to old Hollywood, taking inspiration from film stars who worked with the Italian brand for the collection called "Cinema".
Models wore sleek tailored coats and jackets, shimmering short dresses, and trousers slit at the ankle.
Some outfits had batwing sleeves or draped detailing. Accessories included large bags and shoes with angular heels for women. Davis' colour palette included blues, white, greys, red and yellow, as well as patterned designs.
"It's how Ferragamo started, making shoes for films in the 1930s, and that grew into building relationships with movie stars like Sophia Loren and Marilyn Monroe in the 1950s," Davis said in show notes.
"I was interested in using their glamour and beauty, and their way of dressing, as a reference, but looking at how we could make it feel modern for today."
Milan Fashion Week wraps on Monday.